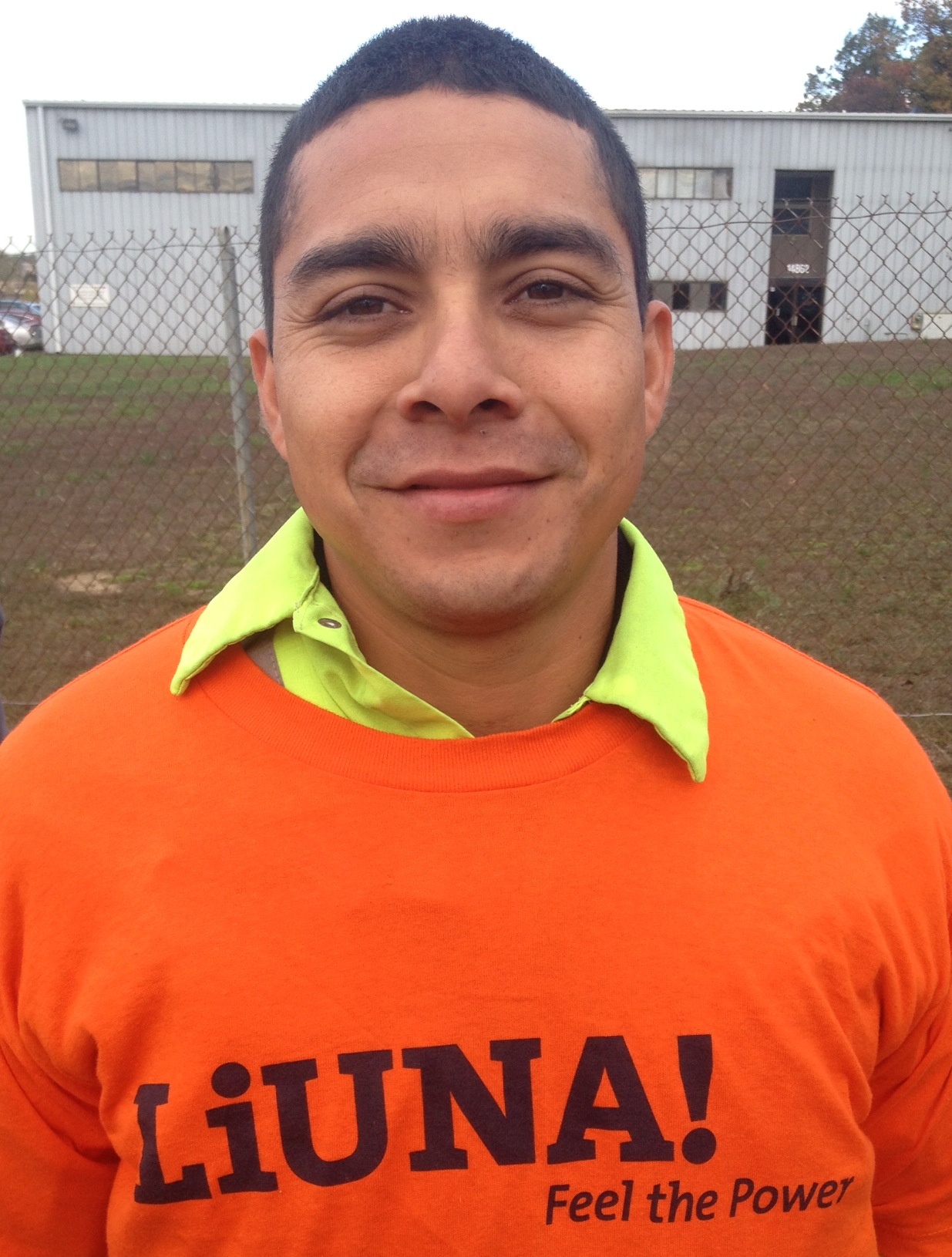 When the sanitation workers at Unity Disposal and Recycling in Laurel, Md., wanted to form a union with the Laborers (LIUNA), supervisors called a mandatory meeting to order them not to.
At the meeting, Bladimir Padilla spoke up, saying, "We want our union because we're looking for justice."
On the next workday, Padilla's boss allegedly said, "You're fired."
And today is the seventh day that Padilla and about 50 of his co-workers have gotten up early to strike against Unity Disposal and Recycling.
Tell Unity Disposal: Stop Treating Your Trash Collectors Like Trash.
Under the black sky of an early, early morning, Padilla arrived with his father, who is also on strike against Unity Disposal. The elder Padilla immigrated first. The son followed. They came to the Washington, D.C., area because they heard there was work. Both joined crews at Unity Disposal, which has a contract with Montgomery County to collect trash and recycling from residential and commercial areas throughout the county.
The workers say the pay is too low and the cost of benefits too high. The bosses have them do extra work for no additional pay.
And everybody on strike will tell you a phrase they've heard so often that it's become a bitter kind of joke: "Oh, is that your complaint? Turn in your uniforms. You're fired."
All morning, the workers waved signs and chanted or just milled around. At one point, one manager at Unity Disposal called the police to complain about the noise of the picketers on that industrial lane, with its semi-tractor trailers and other heavy equipment roaring by. The police first asked the picketers to turn off the bullhorn. After looking again at the county noise ordinance, the police then gave them the go-ahead.
To Padilla, it felt like a victory just to shout through the bullhorn.