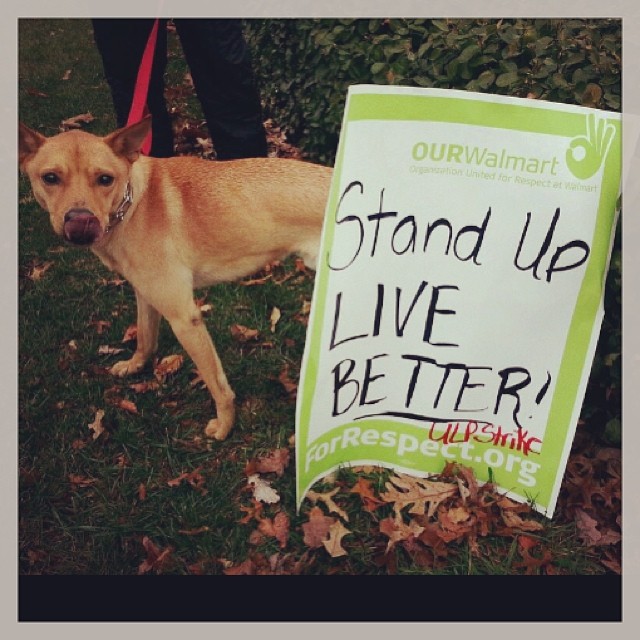 We have a lot to be thankful for this year, including (in no particular order):
Union members who have volunteered their services to strengthen their communities (read more here).
All the activists—including those in Congress—working for a road map to citizenship for 11 million aspiring Americans.
Connecticut and the four localities (Portland, Ore.; New York City; Jersey City, N.J.; and SeaTac, Wash.) that now require paid sick days.
The five states and two localities that have raised the minimum wage this year (California, Connecticut, New Jersey, New York, Rhode Island, Montgomery County, Md., [measure passed yesterday, county executive confirms he will sign into law], Prince George's County, Md., [pending county executive signature] and SeaTac, Wash. [where there may be a recount]).
The 10 states that have expanded access to the ballot (California, Colorado, Delaware, Florida, Maryland, New Hampshire, New Mexico, Oregon, Virginia and West Virginia).
The domestic workers, home care providers, carwasheros and taxi workers who have defied the odds to come together to win rights and a voice on the job.
Senate Majority Leader Harry Reid for "going nuclear" on the filibuster.
Sen. Elizabeth Warren…for being Sen. Elizabeth Warren (and, of course, for the Consumer Financial Protection Bureau she pushed to create).
The U.S. senators who passed ENDA and the Supreme Court justices who overturned the Defense of Marriage Act.
House Minority Leader Nancy Pelosi and House Democrats for their Economic Agenda for Women and Families (now let's pass it!).
Social Security, for keeping more than 22 million people a year out of poverty.
The organizations and media outlets that have exposed dark money and state legislative attacks on workers flowing from ALEC and the Koch brothers.
Companies that have signed the Bangladesh Fire Safety Accord (missing from the list are the big U.S. retailers like Walmart).
Companies like Costco that buck the trends, pay a living wage and support workers' rights.
Building trades unions' apprenticeship programs for preparing workers for solid, middle-class careers (read more here).
Nurses and teachers, who fight every day for patient safety and great schools for all our kids.
Manufacturing workers, who are creating reasons to bring jobs back to America.
Young workers and students, who are demanding a break from crushing student debt and an economy that will work for their generation.
Collective bargaining agreements and all the benefits of being a union member.
All the working people, unemployed workers and their families who are the reason for and center of our movement for social and economic justice.