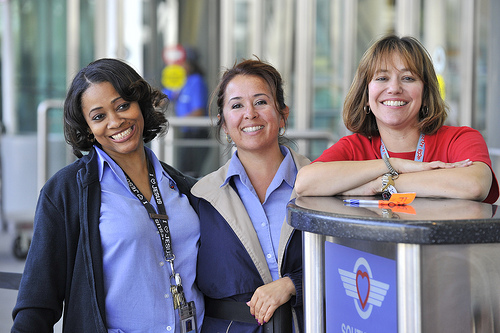 Liz Shuler is secretary-treasurer of the AFL-CIO.
Today, we earn more college degrees and have infinitely more choices, but what has it meant? Take a look:
Progress toward gender equality has stalled. Women's annual earnings are just 77% of men's.
Most (60%) of women's job gains during the economic recovery have been in low-wage jobs.
The unemployment rate for young (ages 16 to 24) women workers is 14.5%.
43% of women working in the private sector are not able to take a single paid sick day when they are ill, and more than half of working mothers (54%) do not have even a few paid sick days they can use to care for their sick children.
Women in unions, on average, make 12.9% more than their nonunion counterparts, are 36.8% more likely to have employer-provided health insurance and are 53.4% more likely to have participated in an employer-sponsored retirement plan.
How can we get progress on gender equality moving again? We could start by raising the minimum wage, enacting family-friendly policies like the FAMILY Act, investing in good jobs and restoring collective bargaining rights so all workers can stand together.