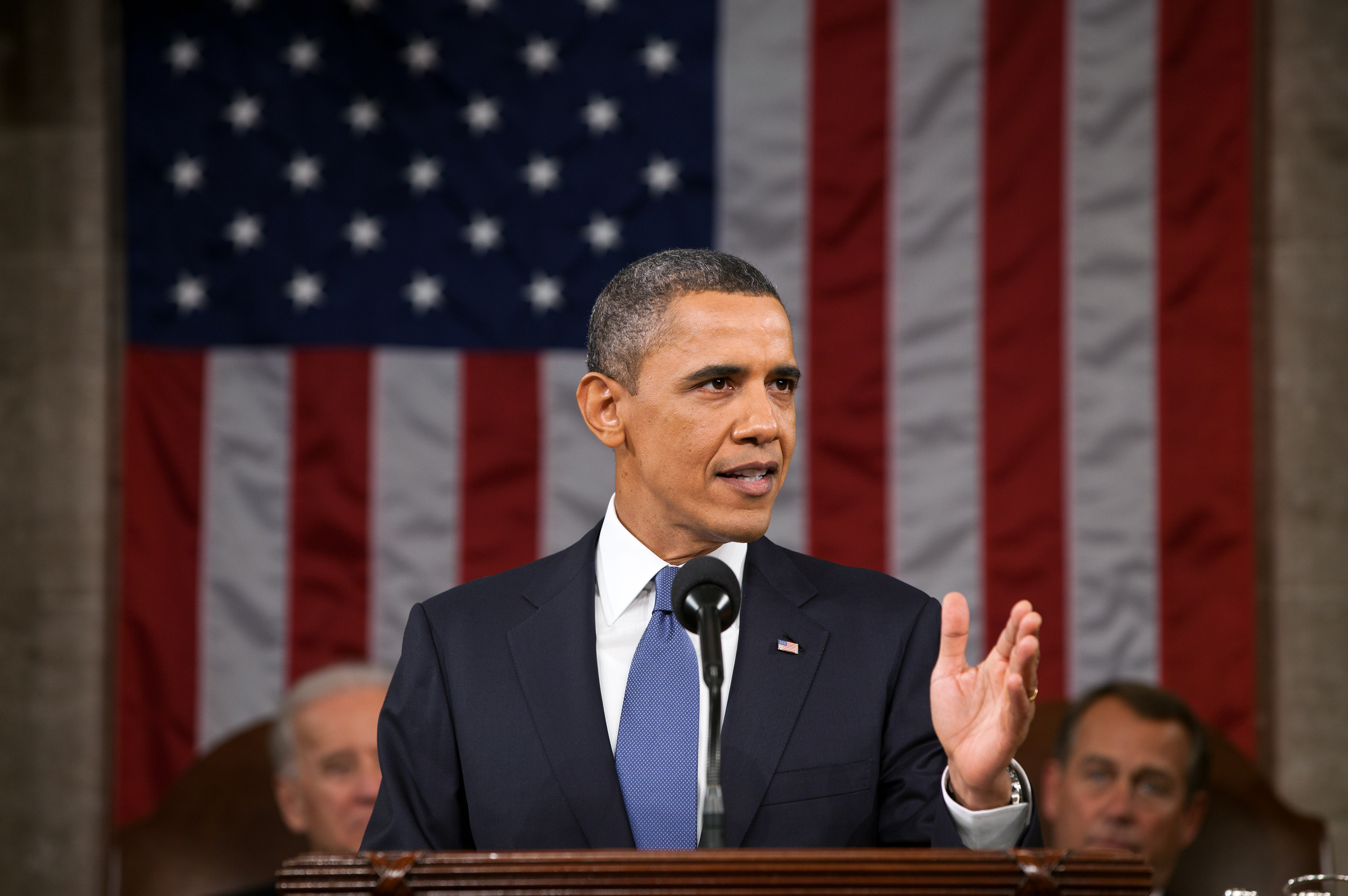 On Tuesday, President Obama will give the first State of the Union Address of his second term in office and working families are happy to hear the focus will be jobs and the economy. This year's address comes after an election in which America's families made a clear choice between very different visions for the country.
Across the country, working people will be watching and listening with great interest for the president to maintain the values and priorities on which they elected him, including a commitment to creating middle-class jobs, asking the wealthiest 2% to pay their fair share and protecting Social Security, Medicare and Medicaid from benefit cuts.
Mr. Obama will insist that only "a thriving middle class" can stimulate long-term growth and that Americans must be given the tools to succeed, according to the officials, who discussed the speech on the condition of anonymity. His call for new government investments—many of which Republicans successfully blocked in his first term—is an effort to shift the emphasis away from simply reducing the deficit. . ."
America's workers welcome the president's focus on the tools we need to succeed. And if there is one tool workers need to succeed, it's the freedom to organize and bargain collectively.
A voice on the job for the 99% is the best way to fix a U.S. economy that is increasingly imbalanced, with the top 1% holding more than 40% of the nation's wealth.
Collective bargaining brings with it rising wages, reduces economic inequality, fuels consumer demand and helps rebuild the middle class. And to guarantee that workers who want to join a union and bargain collectively can do so, we need urgent reform of our unfair labor laws.
Rights aren't worth much unless there is someone to enforce them. The recent ruling by Republican-appointed judges that President Obama's 2012 recess appointments of three members to the National Labor Relations Board (NLRB) are invalid is a radical decision that would deprive presidents of a critical tool they have used hundreds of times over the years. Working families are calling on President Obama to continue to stand up for the NLRB and to do everything in his power to ensure that this critical agency continues to operate.

But not everyone in Washington is looking to help. As Washington faces another round of job-destroying budget cuts, working families are looking forward to hearing from the president about solutions for avoiding cuts that are scheduled to kick in March 1 and standing up to Republican efforts to cut Social Security, Medicare and Medicaid benefits. President Obama should expose and denounce the Republicans' hostage-taking attempts to destroy the economy in exchange for Social Security, Medicare and Medicaid benefit cuts. These are critical middle-class protection lifelines.
We cannot have rising wages in America as long as millions of workers in America have no rights at all. So America's workers were excited to hear President Obama announce he supports a path to citizenship for the nation's 11 million aspiring Americans who call this country home. It is important the president reaffirms his commitment to this policy and ensure that as a nation, we will not tolerate an invisible class of workers with no rights. You cannot build the middle class when there is a permanent class of people with little to no workplace rights.
Education is a critical tool for workers' success. The president should stand with parents, teachers and community supporters to realize the dream of a high-quality education for all children, regardless of who they are and where they come from. Public schools and public school teachers have been under attack in recent years—from widespread efforts to shift public school funding to private school voucher programs, to attempts to privatize public schools, to moves by governors and state legislators to take bargaining rights from teachers and other school personnel. These attacks are designed to serve the 1%—CEOs who can profit from privatized systems and the wealthiest families—at the expense of the 99% of students who deserve an education which provides the tools to succeed in the economy.