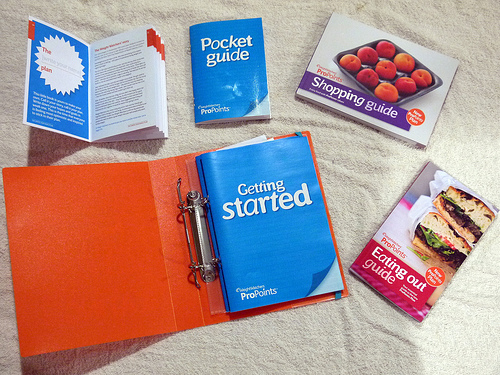 You can find commercials, products and meetings sponsored by Weight Watchers all across American popular culture and the program can inspire strong devotion from its participants and employees. Helping people lose weight and become more healthy is a laudable goal that many people dedicate their lives to. But Weight Watchers is the target of numerous complaints that it underpays its employees and fails to pay them for many of the hours they work.
According to the New York Times, the backbone of the company's success is the "leaders," employees who run the more than 50,000 weekly face-to-face meetings with program participants. They are primarily responsible for recruiting new members, introducing them to the program and selling them the wide variety of products the program requires.
Being a leader entails a lot of tasks, from recruiting members to attend meetings, traveling to meetings and setting them up, preparing remarks, ordering products, weighing members, to accounting for money made from product sales. Leaders work on commissions, but the base pay rate for a meeting is $18 and no money is paid if the meeting and its set-up take more than the allotted two-and-a-half hours. Money for travel doesn't kick in unless the leader drives more than 40 miles.
Weight Watchers employees have begun to complain about the unpaid work and low wages:
"We are not working for a charity or a nonprofit corp," one Weight Watchers leader posted on the website. "This is a multimillion-dollar company with enough cash to advertise relentlessly on TV and pay celebrities tons of money to lose weight."
The fact that Weight Watchers employees are starting to complain about wages in the face of company profits is part of a growing trend, according to the Times:
This frustration reflects a growing discontent among low-wage workers, as seen in the recent protests at dozens of Walmarts, at high-end retailers in Chicago and at fast-food restaurants in New York. Low-wage workers have become more assertive out of dismay that while corporate profits have rebounded to record levels since the recession, wages have floundered.
According to Forbes Magazine, Weight Watchers CEO David Kirchhoff made nearly $3 million in 2011. The company also recently settled a $6.2 million lawsuit in California that complained about minimum wage violations, off-the-clock work and other concerns. Similar complaints have been aimed at other companies in the same industry, such as Jenny Craig and Nutrisystem.
Some claim that the low pay is related to the fact that Weight Watchers employees are mostly women, a pattern that has been discussed in other fields that are dominated by women, like child care and social work:
"It's a female-dominated job, it's in the service industry, and it's caring work," [University of Illinois at Chicago] professor Sharon H. Mastracci said of Weight Watchers. "Caring work is undervalued, and they're taking for granted that you care so much you're going to be there no matter what."
Weight Watchers executives reject any mention of gender bias in their payment decisions and they have started making statements that seem like they are willing to address the low pay issue, not all Weight Watchers employees are satisfied:
Teri Weatherby began leading meetings in Hartford, Conn., after retiring from her job as an insurance company's senior vice president. 'Other than the financial problems, it's probably the most rewarding thing I've ever done,' she said. 'That's what they prey upon. It's like an abusive relationship. You know you should leave, but you stay because you love it.'