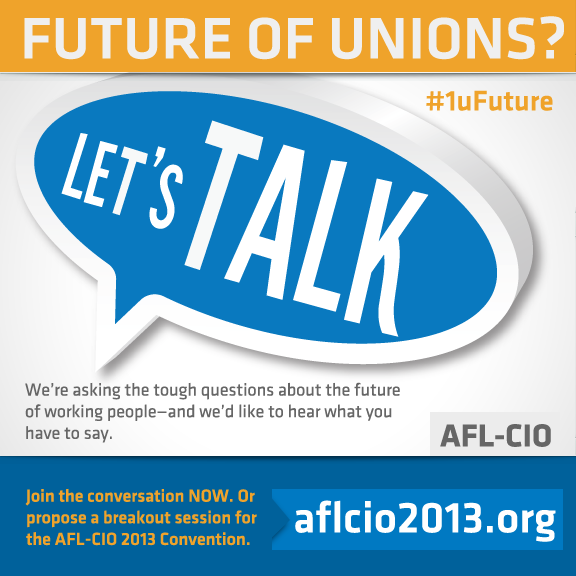 At our AFL-CIO Convention in September, the AFL-CIO needs to be ready to make decisions about how the union movement should change and what we can do together to make a better future for working people. We're taking a hard look inward, at ourselves, and also asking for ideas from everybody who'll share them—from people inside and outside the labor movement, from progressives, academics, student groups. We want ideas from anyone who cares deeply about building a real movement for working people.
Visit AFLCIO2013.org and join the conversation about the future of work.
These discussions will be happening all across the country, both in person and online. We've invited journalists, activists, academics and even a former Cabinet member to lead online discussions around some of today's most pressing questions. How can we compete in a global economy? How can communities make an impact on workers' rights? What's the union movement's proper relationship to the Democratic Party?
Please—share your ideas now at AFLCIO2013.org.