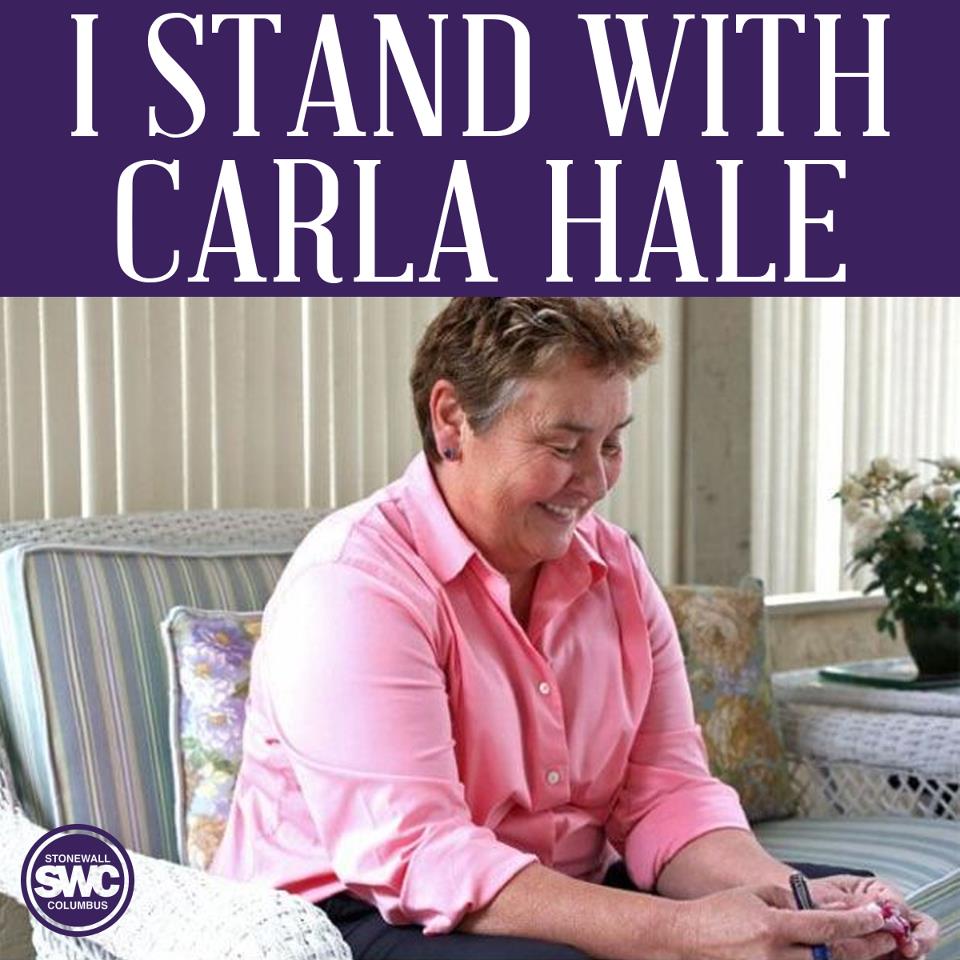 It was her mom's obituary that got Carla Hale fired. The six words sealed the deal? "Survived by Carla & her partner."
Hale, who taught physical education at Bishop Watterson High School in Columbus, Ohio, for 19 years, was fired in March, weeks after the obit ran. Hale said she was fired for being in a gay relationship. Now, local unions represented by the Central Ohio Labor Council are supporting Hale in her fight to be reinstated.
People's World writer Bruce Bostick reports:
Speaking for the AFL-CIO, Glen Skeen, an officer in CWA [Communications Workers of America] and president of [email protected] Ohio, [said]:
"We are here supporting Carla, not because we know her, like so many of you, but because nobody, whether we know them or not, should ever have to live in fear because their boss, whether it's a church or a company, can fire them for what they do in their personal lives," Skeen said.
"We are union, and we say that everyone should have rights on the job, everyone should have democratic rights & no one should ever have to face what Carla has."
The Columbus Dispatch reported this morning the "AFL-CIO in central Ohio has partnered with a grass-roots advocacy group to ask the Roman Catholic bishop of Columbus to participate in a panel discussion on the rights of gay people in workplaces, specifically faith-based workplaces."
The forum is slated for June 26.
Earlier this year, the AFL-CIO, along with the National Education Association (NEA) and Change to Win, filed amicus briefs with the U.S. Supreme Court supporting marriage equality and equal workplace rights for LGBT workers.