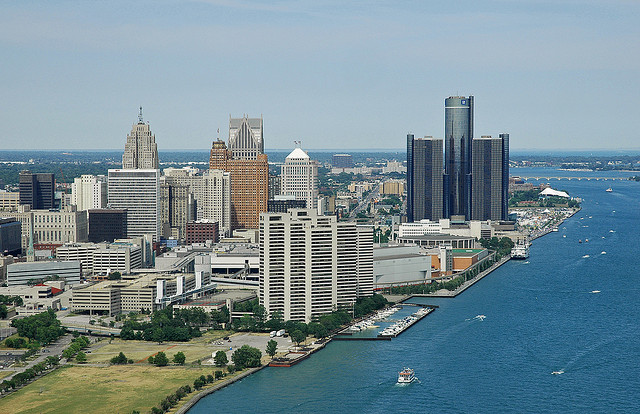 The Michigan judge who ruled last week that Detroit's bankruptcy filing violated the state constitution's ban against tampering with public employees' pensions, adjourned a hearing on the case this morning until July 29. Ingham County Circuit Court Judge Rosemarie Aquilina said:
As you all know, my decision last week was because there's been a violation of constitution. I don't believe the constitution should be made of Swiss cheese.
Detroit, with the backing of Michigan Gov. Rick Snyder, is seeking federal bankruptcy protection, including the right to cut pensions for the city's more than 21,000 retired public employees, including police officers and firefighters. Kevyn D. Orr, the city's emergency manager appointed by Snyder, has called for "significant cuts" to the pensions of current retirees.
Retired Detroit firefighter Dave Parnell told WXYZ–TV:
When is enough enough? I've given you 34 years. I've given you two ankles, a shoulder and a back. I'm not even sure about my lungs. What else do you need?