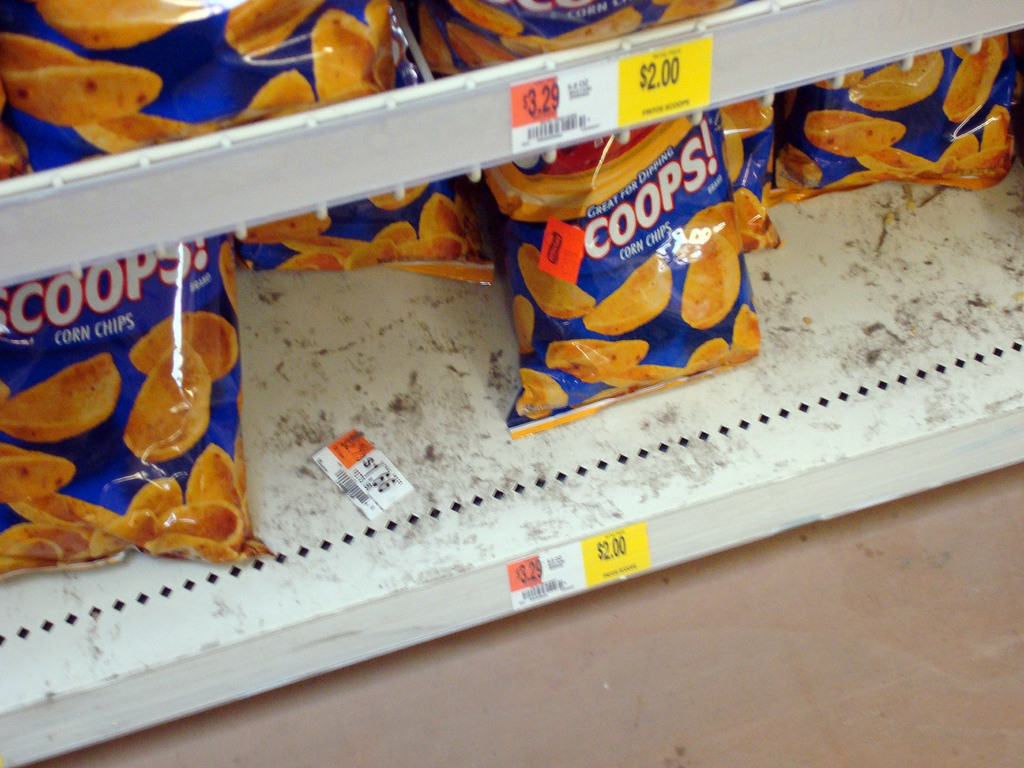 An internal memo, recently leaked by a Walmart manager, urged store managers to improve lagging sales, primarily through addressing problems with understocked shelves and with keeping fresh meat, dairy and produce stocked and aging or expired items off the shelves. Such complaints are widespread at Walmart stores and are likely a significant factor in the company's sales, which have lagged for 18 months. While the memo catalogs problems the company faces, it ignores the two most obvious solutions—giving workers adequate hours and paying those workers the $15 living wage they've been calling for.
Janet Sparks, a member of the OUR Walmart campaign seeking to improve wages and working conditions, said that substantial staffing cuts that began in 2010 are a big part of the problem: "Understaffing, from the sales floor to the front end, has greatly affected the store."
Retail consultant Burt P. Flickinger III echoed Sparks' comments:
Labor hours have been cut so thin, that they don't have the people to do many activities. The fact that they don't do some of these things every day, every shift, shows what a complete breakdown Walmart has in staffing and training.
Want to stand with Walmart workers? Get involved at http://blackfridayprotests.org/.