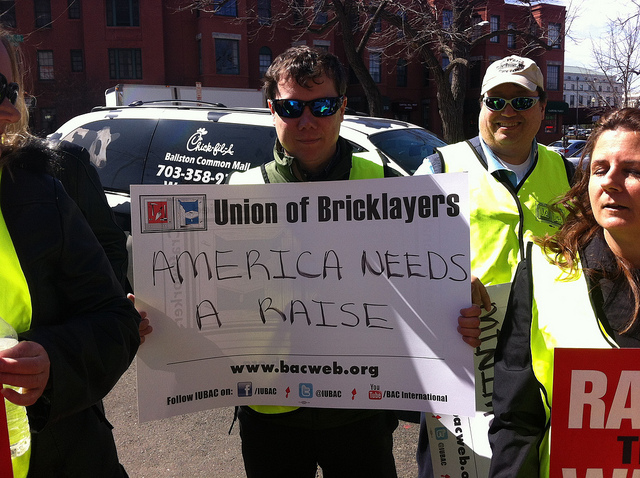 Sen. Elizabeth Warren (D-Mass.) will deliver the keynote address during the first National Summit on Wages Jan. 7 in Washington, D.C. The summit—sponsored by the AFL-CIO—will examine concrete and progressive steps to raise wages for working people to help solve the dilemma of income inequality that plagues the United States.
The event will feature a roundtable discussion by a diverse group including academics, business owners, prominent leaders—including Labor Secretary Thomas Perez—and everyday working people.
AFL-CIO President Richard Trumka called Warren "a true champion of working people."
Senator Warren knows how to protect Main Street from Wall Street, fight for jobs and rebuild the American Dream. She has a defined set of values and, unlike many politicians, she actually sticks by those and fights to implement them. That's exactly what this summit is all about
Warren said, "Hardworking people across the country deserve to earn fair and decent wages so they can build a better future for themselves and for their kids."
The AFL-CIO's National Summit on Wages will give us a chance to ramp up our efforts to grow opportunities for America's working families and strengthen our middle class.
The summit will be held at Gallaudet University and will be live streamed. More details on the summit will be available soon.