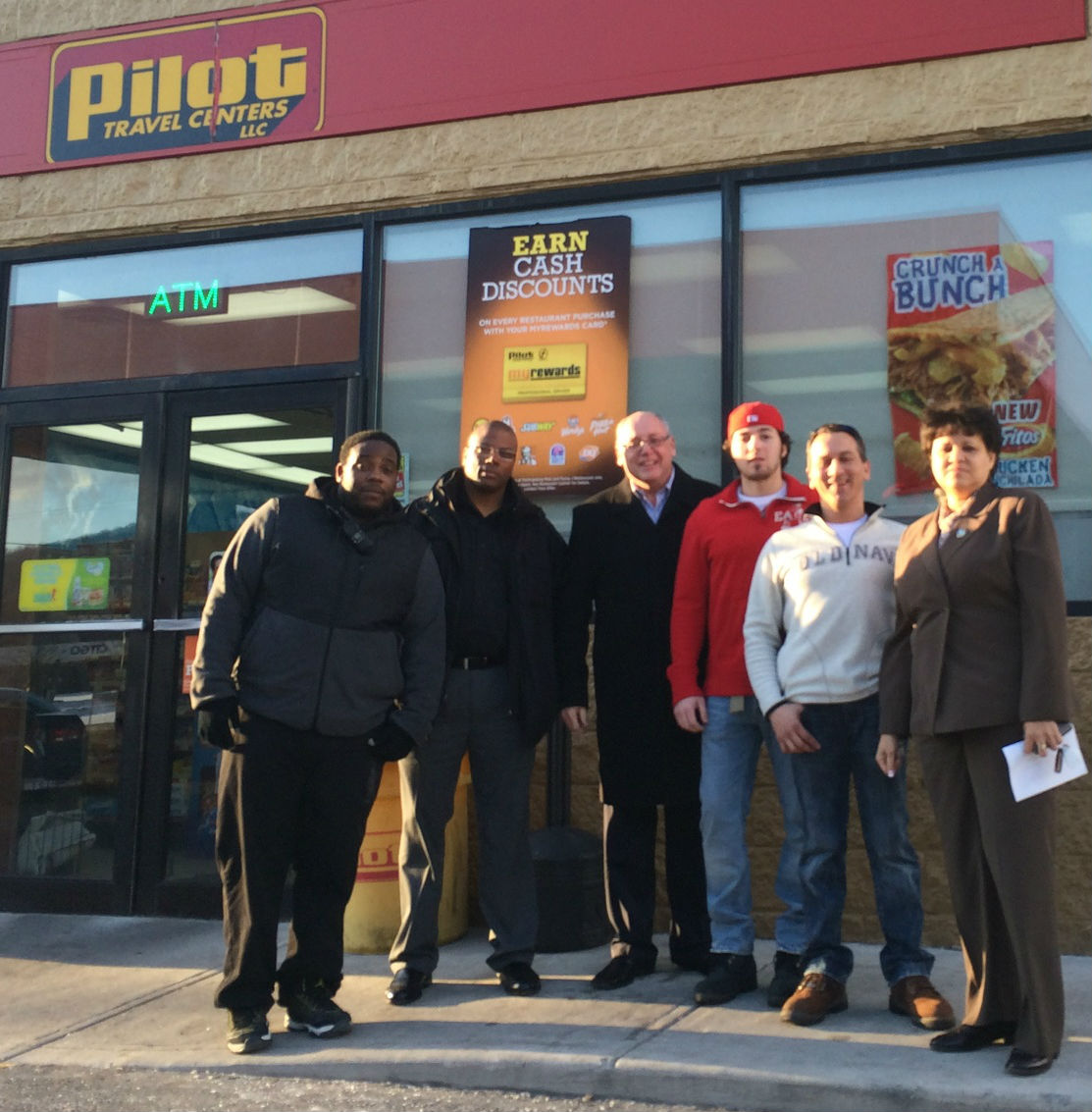 When the workers at the Pilot Flying J Travel Center in Bloomsbury, N.J., voted Monday to join the Retail, Wholesale and Department Store Union Local 108 (RWDSU/UFCW), maybe a touch of karmic justice was involved.
You see, Pilot Flying J, the largest travel center chain in the country with more than 550 locations, is owned by the family of Tennessee Gov. Bill Haslam, who, according to RWDSU President Stuart Appelbaum, "fought viciously and publicly against the UAW's effort to organize the workers at Volkswagen" in Chattanooga, Tenn.
Workers employed by his own family have demanded the dignity and respect that a union brings to the workplace.
Haslam's brother Jimmy is the CEO of Pilot Flying J.
The workers are gas station attendants, cashiers, stockers, maintenance workers and coffee hosts. Bill Ludwig, an employee who helped lead the effort to organize, said, "Companies will stop at nothing to fight unions and employees from organizing. Spin-doctoring, harassment and flat-out lies are tactics used." But he said:
I was confident that we would win because people were tired of not being treated with respect. We were being taken for granted while the company made millions.
Pilot Flying J has been the subject of an ongoing fraud investigation by the FBI that so far has resulted in guilty pleas for 10 former company executives. Jimmy Haslam has not been charged. Read more from The Cleveland Leader and ABC News5 in Cleveland.