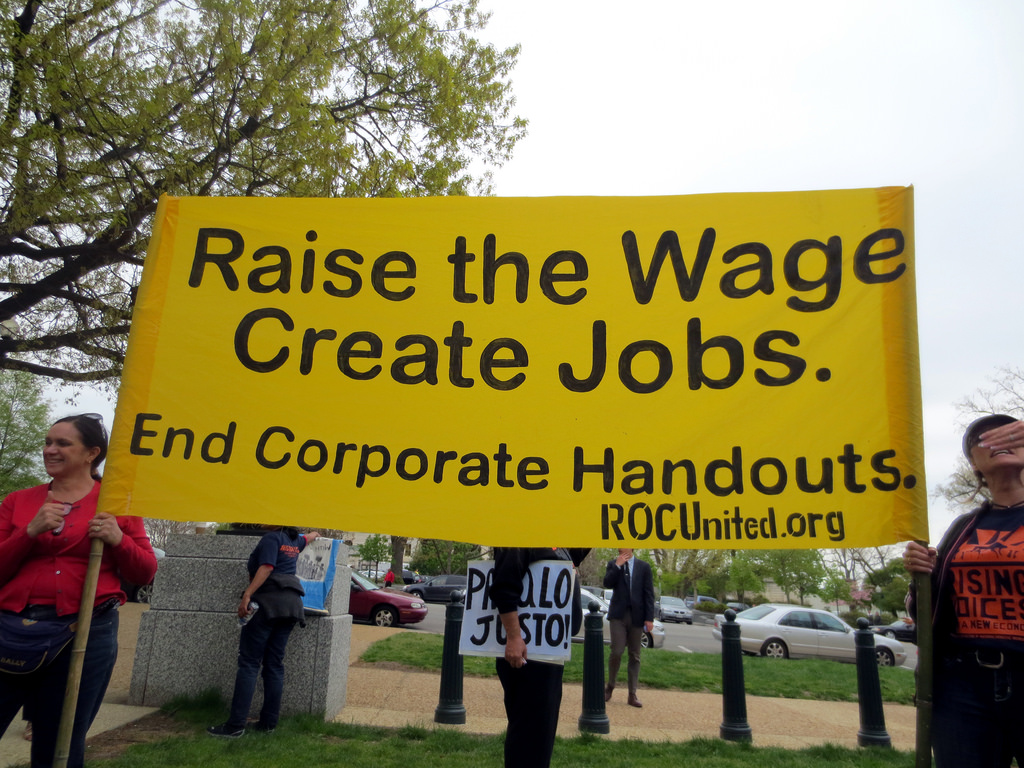 The momentum continues to grow, as Vermont becomes the seventh state to enact a minimum wage increase this year. Vermont takes the issue seriously and will raise their wage to the highest for any state by 2018, when the law is fully implemented. The state's current wage of $8.73 will be increased to $10.50 over the next four years. Vermont Gov. Peter Shumlin (D) says he will be proud to sign it.
Vermont joins Connecticut, Delaware, Hawaii, Maryland, Minnesota and West Virginia as states that have raised their minimum wages this year. Numerous cities have also raised their wages recently. In Seattle, a proposal to raise the minimum wage to $15 has been introduced, which would tie the city with neighboring SeaTac for the highest minimum wage in the country. Congressional Democrats and President Barack Obama have pushed national legislation that would raise the wage to $10.10 across the country, but Republican obstruction has prevented passage.
Dennis LaBounty, political director for the Vermont AFL-CIO, applauds the bill's passage:
We are pleased to pass minimum wage legislation that would put more money into low-income workers' pockets. This will definitely help Vermont's economy as we continue to get us out of the recession.
Opponents of increasing the wage have routinely relied upon flawed arguments in support of keeping the wage low. Think Progress lays out the case as to why they're wrong:
Minimum wage opponents often argue that the laws harm the economy and that businesses oppose them. But six in 10 small business owners in a recent survey support a $10.10 wage floor, and even some larger companies in low-wage sectors have recently signaled support for raising the minimum wage. Academic evidence on the jobs' impact of wage hikes is mixed, but there's substantial reason to believe minimum wages don't harm job growth—and probably even enhance it.
If you think America's working families need a raise, sign the petition.