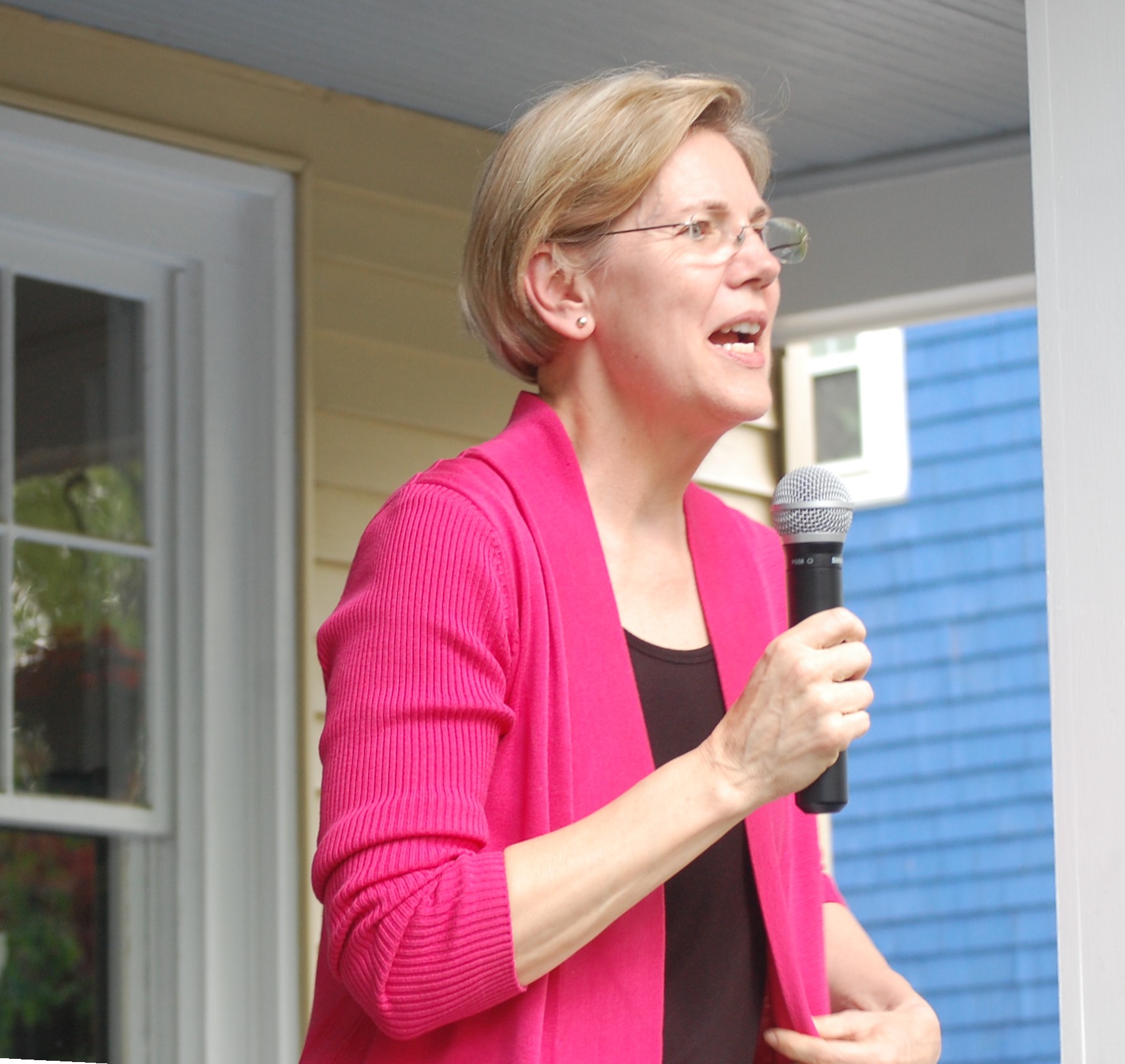 Sen. Elizabeth Warren (D-Mass.) introduced a bill today to allow borrowers to refinance their outstanding student loan debt. The Bank on Students Emergency Loan Refinancing Act is an excellent step toward easing the crushing $1.2 trillion student loan debt borne by graduates and reducing barriers to higher education for working families. Average college seniors in 2012 had a balance of $30,000 facing them as they graduated. Many borrowers find themselves making payments well after the end of the standard 10-year repayment period.
Unlike most forms of debt, student loans cannot be refinanced; the borrower is locked into an interest rate from the day he or she signs the promissory note—usually as a teenager—until the debt is paid in full. And unlike most forms of debt, borrowers are unable to take advantage of lower interest rates to reduce their monthly payments and total amount of interest paid.
The question we should be asking is why the government works so hard to carefully regulate growth with variable interest rates while allowing this massive pool of government-backed loans to remain at a fixed rate, trapping millions of workers in debt and unable to buy homes and cars?
Here's one answer: The government is profiting from the federal student loan program. It's raking in billions of dollars every year. The Congressional Budget Office estimates that by 2025, $127 billion in profit will be made off the backs of working families paying interest on student loans. In fact, some Republican members in the House have proposed student loan revenues be used to pay down the deficit. It shouldn't come as a surprise that those same politicians lobbied successfully to tie student loans to market rates (which will make students loans more difficult to pay off as the economy improves). And these are the same politicians who fight to preserve massive corporate tax subsidies that make it more profitable for companies to send jobs overseas. Simply put, they are using the debt peonage of students to pay for billion-dollar corporate giveaways.
Corporations don't need help from America's taxpayers to boost their record profits. Fittingly, the Warren refinance bill addresses a major part of the tax giveaway to the wealthy and powerful by implementing the "Buffett Rule" to pay for the reduced profits. Under the Buffett Rule, many of the tax loopholes that let millionaire and billionaire CEOs reduce their taxes to almost nothing would be closed, requiring them to pay tax rates at least as high as their secretaries.
For student loan borrowers, though, it's a different story. Unemployment, especially for young workers, remains unacceptably high at 10.6% for 20- to 24-year-olds. Wages are stagnant—and for young workers, wages are falling in relation to the rest of the population. Our struggling economy is producing mostly low-paying service-sector jobs that offer no room for growth. In fact, 42% of those earning the minimum wage have some college education, and 8% hold a bachelor's degree or higher.
Congress' decision to favor corporations over students is appalling. The Warren refinancing bill helps to undo some of the damage this decision has done to students and working families. Allowing borrowers to refinance their student loans puts them one step closer toward achieving the American Dream: They'll be able to put a down payment on a home, fund their retirement and fund their own children's education.
Along with increased funding on instruction and student services in order to lower the actual cost for public two- and four-year colleges and technical schools, the Warren refinance bill is a terrific step toward a comprehensive policy to make post-secondary education and training available to those who want it.