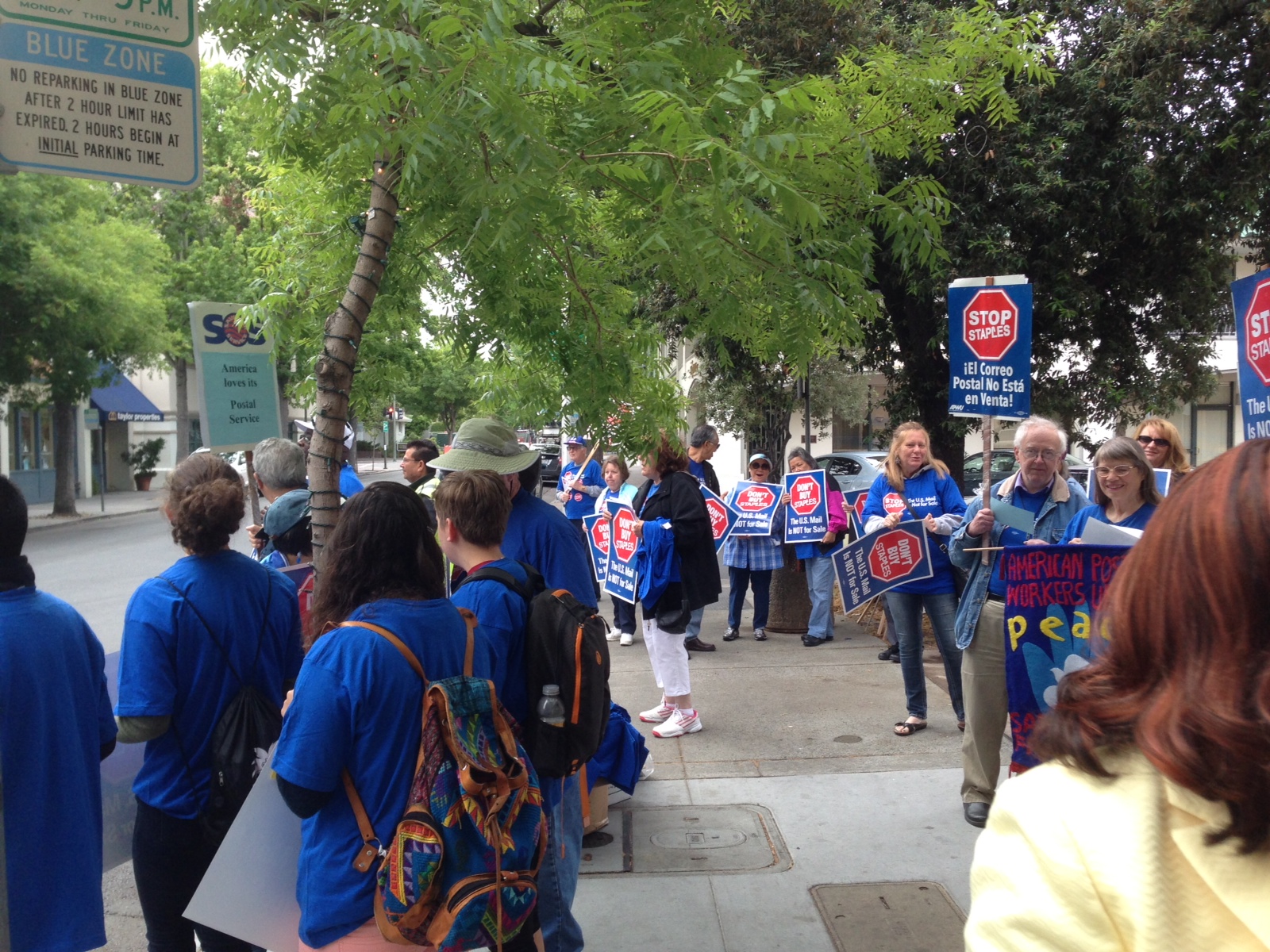 The AFL-CIO has endorsed the Postal Workers' (APWU's) boycott of the office supply giant Staples over the U.S. Postal Service's (USPS's) privatization of retail operations by contracting mail services to Staples, with "postal counters" staffed with low-wage, high-turnover Staples employees rather than postal employees.
The USPS began contracting out postal services to Staples in October. So far, 80 Staples stores are part of the pilot program. But the USPS plans to expand the scheme to 1,500 Staples locations nationwide at the same time the USPS is eliminating public post offices.
In a letter to AFL-CIO affiliate unions, trade and industrial departments, state federations and central labor councils, AFL-CIO Secretary-Treasurer Elizabeth Shuler wrote:
The pilot program between the U.S. Postal Service and Staples jeopardizes mail services provided by U.S. post offices and the good jobs that come with them.
APWU President Mark Dimondstein said:
Our brothers and sisters in the labor movement are key allies in this struggle, and we greatly appreciate their support. The 'Don't Buy Staples' campaign is an essential component of the movement to stop the dirty deal between the U.S. Postal Service and Staples.
The boycott covers all Staples Inc. office supply stores in the United States, Staples.com and Staples Advantage along with all Staples-branded proprietary products.
In related news, dozens of APWU members and their allies rallied outside Staples' annual stockholder meeting this morning in Palo Alto, Calif. (See photo above.) Said Dimondstein, before the action:
Staples is a company with declining sales, with plans to close more than 200 stores by the middle of next year. Shareholders need to ask management why they are involved in this kind of controversial deal when they have so many problems to fix in their core business.
Read more here, and for more information, text POSTAL to 91990 or visit StopStaples.com.