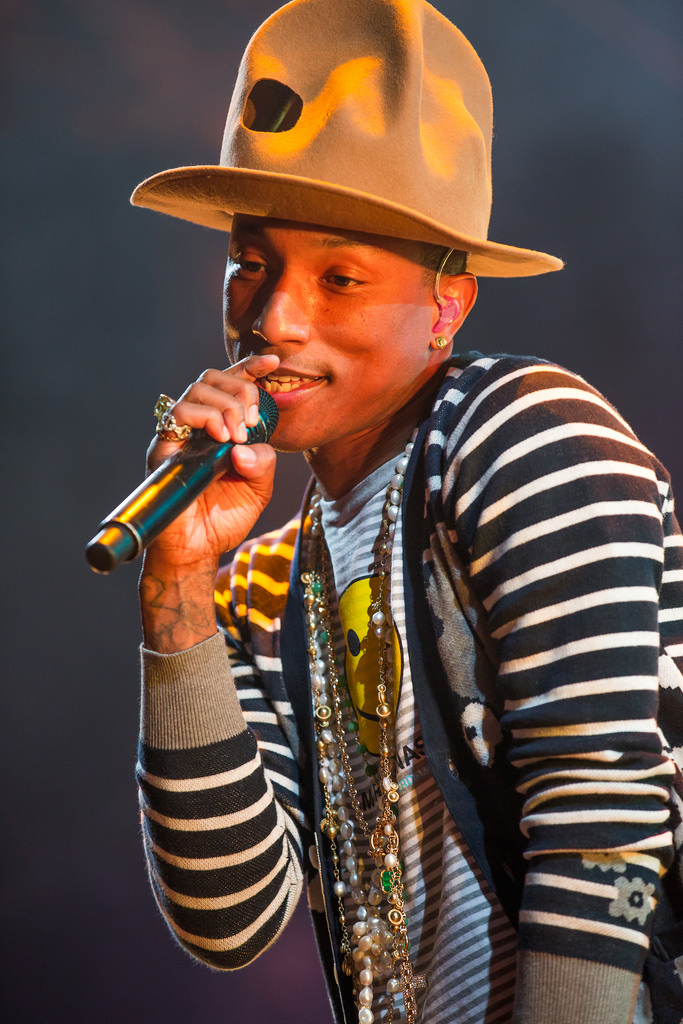 In our new regular feature, we'll be taking a look at the villains who are doing their best to prevent the United States from raising wages for all or some Americans. We're going to try to take a look at more than just the usual suspects in these posts, and we'll probably stay away from government officials to give you a look at other key players who are part of the problem.
This week, our Low-Wage Villain of the Week is Pharrell, the ridiculously popular singer of songs such as "Happy" and "Get Lucky" and producer of hits like last year's Robin Thicke smash "Blurred Lines." Why is the inspiring singer this week's villain? For not catching the irony, as Gawker puts it, of singing the song "Happy" to a Walmart shareholders meeting and having the lack of awareness of what the lives of Walmart workers are like when he said, "Put your hands together for Walmart, guys, for making the world a happier place."
We're sure that Pharrell is a really nice guy and that he's only showing up for a Walmart shareholders' performance because he doesn't know that the nation's largest retailer, owned by the country's richest family, pays many of its workers such atrocious wages and benefits that they receive public assistance. He probably doesn't know that a Walmart contractor just settled to pay $21 million for wage theft or the federal government is prosecuting Walmart for illegally firing workers who went on strike to protest retaliation. Certainly, he can't be aware that the company's executives are taking home hundreds of millions in compensation while the average worker makes less than $25,000 a year.
There's no way Pharrell would be "happy" to perform for such a company if he knew the full scope of the problem, but since he hasn't learned that yet and is helping celebrate a company that makes so many working families unhappy, he's the Low-Wage Villain of the Week.