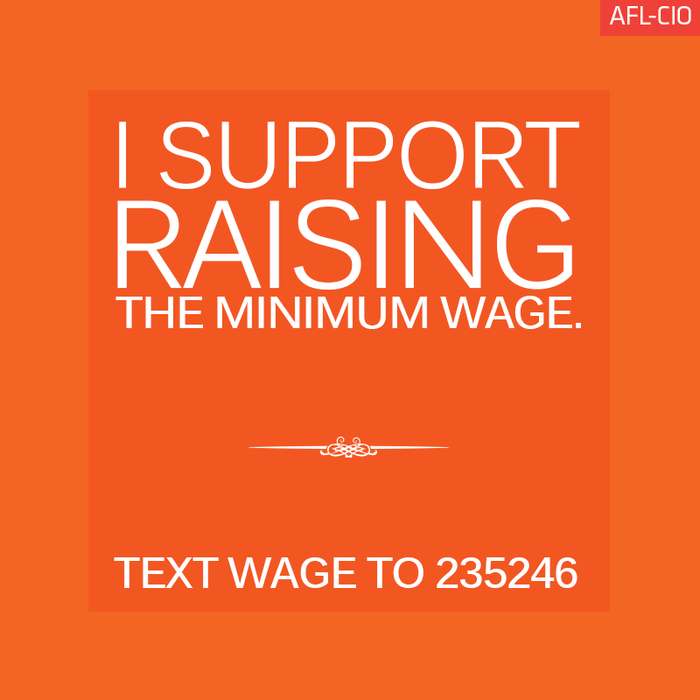 The federal minimum wage was last increased on July 24, 2009, and since then, a lot has changed (don't forget tipped workers haven't seen a raise since 1991). There have been so many attacks on working families since that time that it would be difficult to catalog them all. But workers and their allies haven't taken the attacks sitting down, and many are finding new ways to organize and stand up for their rights. Here are five things that have changed since the last time the federal minimum wage was increased:
1. Republicans Took Control of the House and Promptly Did...Nothing: In the 2010 midterm elections, Republicans took control of the House of Representatives in Washington, D.C., and then proceeded to engage in historical levels of obstructionism, and this 113th Congress is on pace to go down as one of the least productive Congresses in history. Congressional Democrats have tried to raise the minimum wage, but Republicans blocked the legislation. Not to mention Republicans also shut down the government in 2013.
2. Working Families Turned to State and Local Governments: Not content to wait for Republicans in Congress to act, working family advocates turned their attention to state and local governments. On June 1, 2014, Delaware became the 22nd state (as well as the District of Columbia) to raise its minimum wage above the 2009 level. Four more states are set to increase on Jan. 1, 2015, while at least four more will consider ballot measures to increase their minimum wage in November 2014. At least a dozen cities or counties also have passed minimum wage increases in the past five years as well. Much of the state and local action has been in the last year or so, showing a growing momentum across the country for raising the wage despite Republican opposition.
3. Worker Productivity Has Risen, While Wages Have Stagnated: One place you can't lay the blame for the economic crisis, stagnant wages and other economic problems is on workers. Between 1973 and 2013, worker productivity had risen nearly 65%. Meanwhile, wages for those same workers had only increased 8.2%.
4. CEOs, on the Other Hand, Have Gotten Much Richer: While workers are much more productive and not being fairly compensated for it, CEOs are making out like bandits. The average S&P 500 company CEO received $11.7 million in 2013, or 774 times a full-time worker earning the federal minimum wage. The ratio of CEO pay to production and non-supervisory worker pay has gone from 46–1 in 1983 to 331–1 in 2013.
5. The Value of the Minimum Wage Keeps Getting Eaten Away by Inflation: Stagnant wages are a real problem for working families and they are barely keeping up with inflation. A few examples make this problem clear. In January 2009, the average price of gas was $1.84 a gallon, now it's $3.59 a gallon. The price of beef has risen 74% since 2009 to a record level. In 2009, a gallon of milk could easily be purchased for under $3, now the price is more than $4 in many places. Overall, food prices have risen 9% since 2009, with many individual staples rising much faster.
Today, join working families around the country who are fighting to raise the national minimum wage to $10.10 an hour. Text WAGE to 235246 (standard data and message rates may apply).