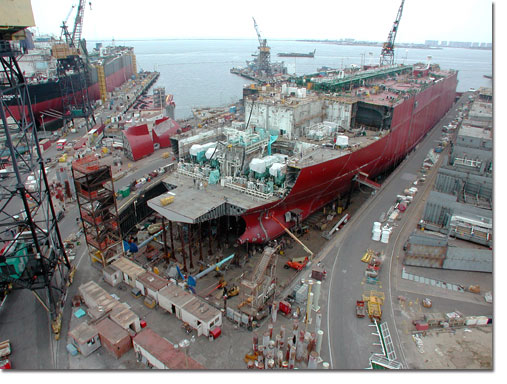 A move by Sen. John McCain (R-Ariz.) to scuttle the nation's key maritime law—the Jones Act—which put in jeopardy 400,000 shipbuilding, seafaring and supply chain jobs in the maritime industry, failed this week.
McCain had proposed an amendment to the XL pipeline bill to repeal the Jones Act, which requires that goods shipped between U.S. ports are carried by U.S.-built, flagged, crewed and owned ships. But there was vocal opposition from the shipping industry, maritime unions, manufacturers and national defense experts, and McCain failed to garner enough support to bring his amendment to a vote.
In a statement, AFL-CIO Maritime Trades Department President Michael Sacco thanked the union members and supporters who made phone calls and sent emails to lawmakers opposing McCain's amendment.
We know this won't be the last time we have to step up to defend our domestic shipping industry, but this is a great victory for Jones Act supporters like us, and your overwhelming response was a big reason why we prevailed.
The XL Pipeline bill passed the Senate on Thursday and now goes to the House where it is uncertain if a Jones Act repeal amendment will be offered.