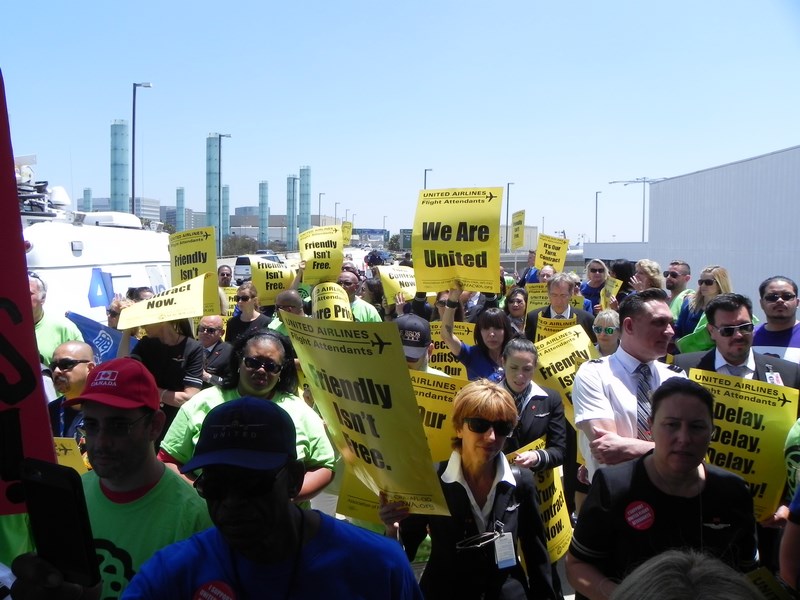 As holiday travel ramps up a week before Christmas, United Airlines flight attendants are marching at nearly 20 airports around the world to call attention to severe delays by management in contract negotiations.
It's been more than five years after the merger of United/Continental/Continental Micronesia, United management still fails to complete negotiations for a joint Association of Flight Attendants-CWA (AFA-CWA) contract.
The 24,000 United Airlines flight attendants are represented by the AFA-CWA. The protests include flight attendants from all U.S. airlines, the Air Line Pilots Association (ALPA) other unions and passengers.
United continues to make record profits. The share price has increased 204% since flight attendant joint contract negotiations began. When the airline struggled, flight attendants were forced to make extraordinary personal sacrifice with the promise that "shared sacrifice would equal shared reward."
A joint contract at United will directly affect 24,000 flight attendants at United Airlines and 25,000 flight attendants at American Airlines.