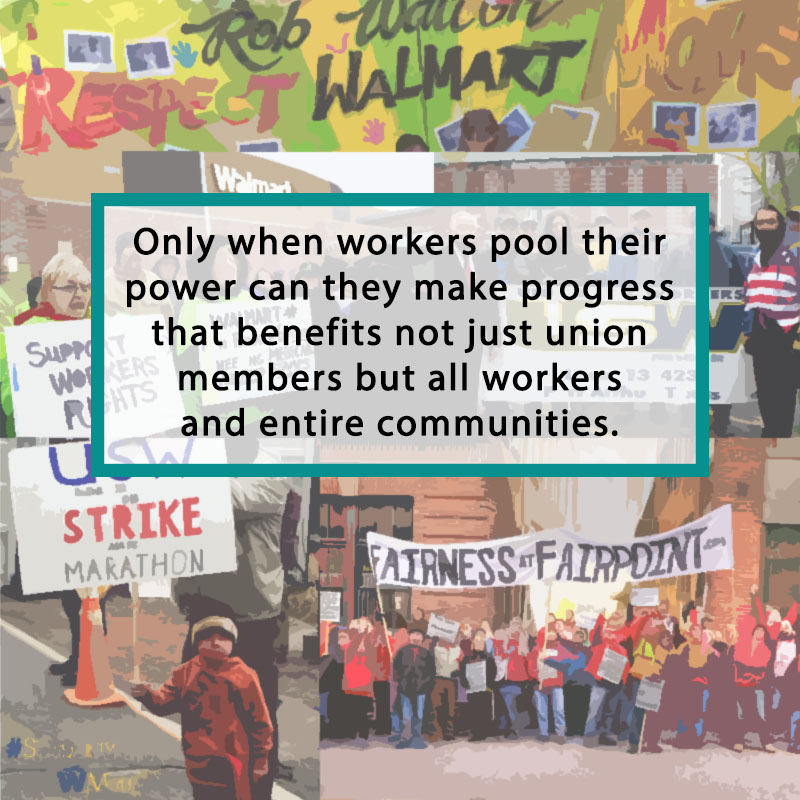 In 24 hours starting late Wednesday, workers who have been standing together in collective action scored three major victories. Walmart workers got a raise, Electrical Workers (IBEW) and Communications Workers of America (CWA) members settled their strike with FairPoint, and United Steelworkers made safety at oil refinery plants a national issue.
Says AFL-CIO Communications Director Eric Hauser:
One 24-hour period shows how much progress can be made when workers come together to speak with one voice. Collective action must be at the heart of the growing discussion about raising wages. Only when workers pool their power can they make progress that benefits not just union members but all workers and entire communities.