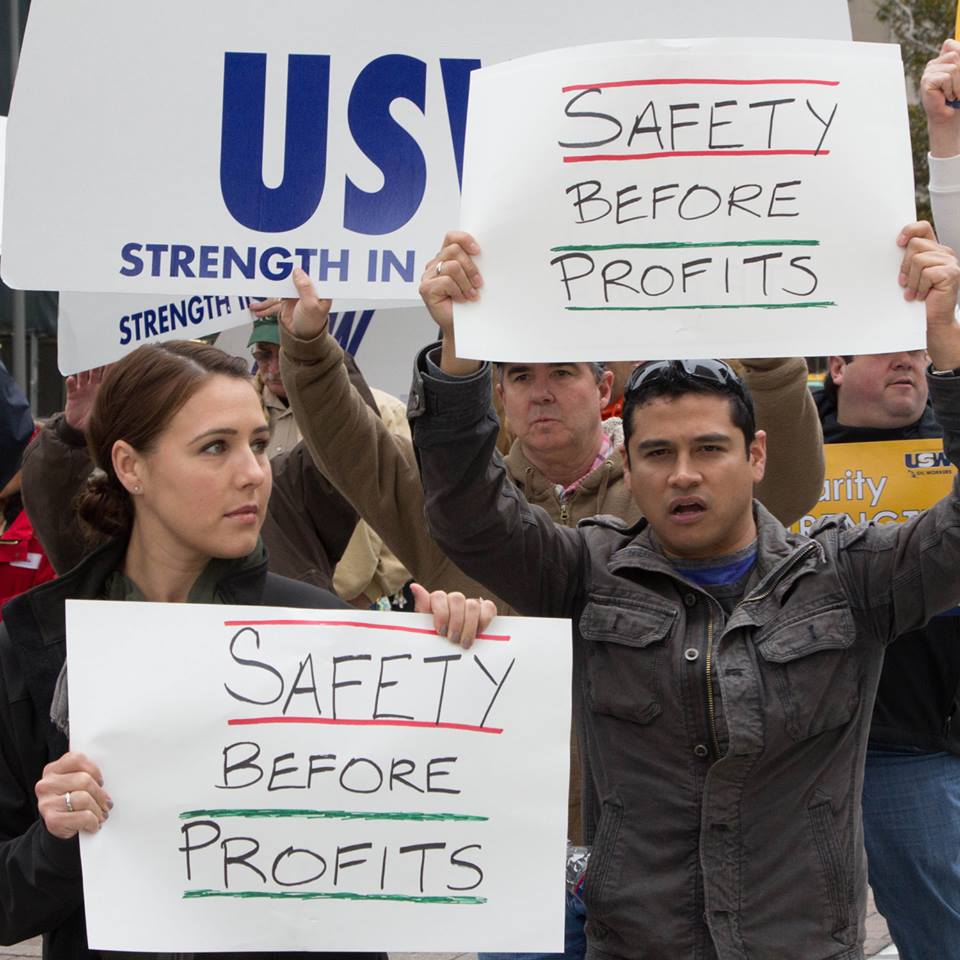 United Steelworkers (USW) members at BP refineries in Whiting, Ind., and Toledo, Ohio, joined the union's unfair labor practice strike Sunday against the oil industry. The strike began Feb. 1, after the companies failed to address serious concerns regarding the health and safety of workers and their communities, according to the USW.
The 1,100 BP workers join some 3,800 USW members on strike at nine refineries operated by Shell, Marathon, Tesoro and LyondellBasell in California, Kentucky, Texas and Washington.
USW President Leo W. Gerard says that the oil industry is long overdue to address many of the issues the union brought to the table that directly impact workers' health and safety.
We are absolutely committed to negotiating a fair contract that improves safety conditions throughout the industry. Management cannot continue to resist allowing workers a stronger voice on issues that could very well make the difference between life and death for too many of them.
Read more here from the USW and click here to sign a petition to oil industry management, federal, state and local officials supporting the striking workers in their efforts to secure a fair contract that will protect the health and safety of workers and communities.