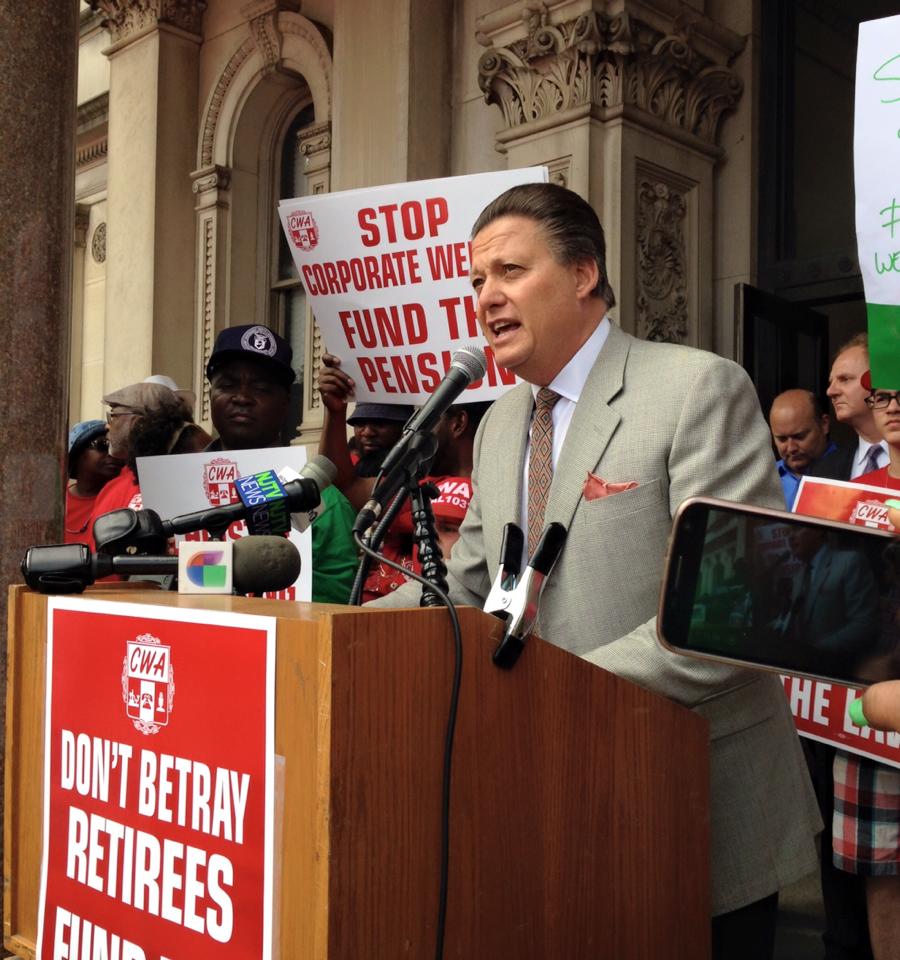 New Jersey State AFL-CIO President Charles Wowkanech responded to the State Investment Council's 2015 Annual Report, condemning the exorbitant fees paid to Wall Street firms. Wowkanech said:
It's outrageous that hundreds of millions of dollars in pension funds fly out the door each year and into the hands of wealthy outside money managers. New Jersey's retired public workers receive a $26,000 per year pension on average, so the only people getting rich off our pension system are the fund managers reaping obscene fees and bonuses.
According to the State Investment Council's report for fiscal year 2015, the Division of Investment paid $373 million in management fees and expenses to alternative investment and global diversified credit fund managers. In addition, these fund managers received a total of $328.4 million in performance bonuses for managing some 28% of the state's investment portfolio. By comparison, in-house professionals, who manage about 72% of portfolio assets, had operating expenses of only $11 million for FY 2015.
Alternative investments carry massive fees, the potential for quid pro quo political contributions, and are certainly no guarantee of greater returns. Billionaires Warren Buffett and George Soros have warned against moving retirees' savings into high-fee alternative investments. Yet, New Jersey continues to sink pension assets into costly hedge funds, private equity and real estate.
Jeff Hooke, a finance and investment expert who has analyzed New Jersey's pension system, says the pursuit of higher returns hasn't worked out too well. "The fund would have made more money—$600 million in the past five fiscal years—if it had stuck with its traditional public stock and bond mix," Hooke said.
Wowkanech continued:
This is an unnecessary and unacceptable use of taxpayer funds. Unless and until it is shown that we are getting our money's worth from alternate investments, we should develop and execute a responsible plan to divest our pension funds from these costly investments. Taxpayers and pensioners deserve responsible stewardship of their investment dollars.