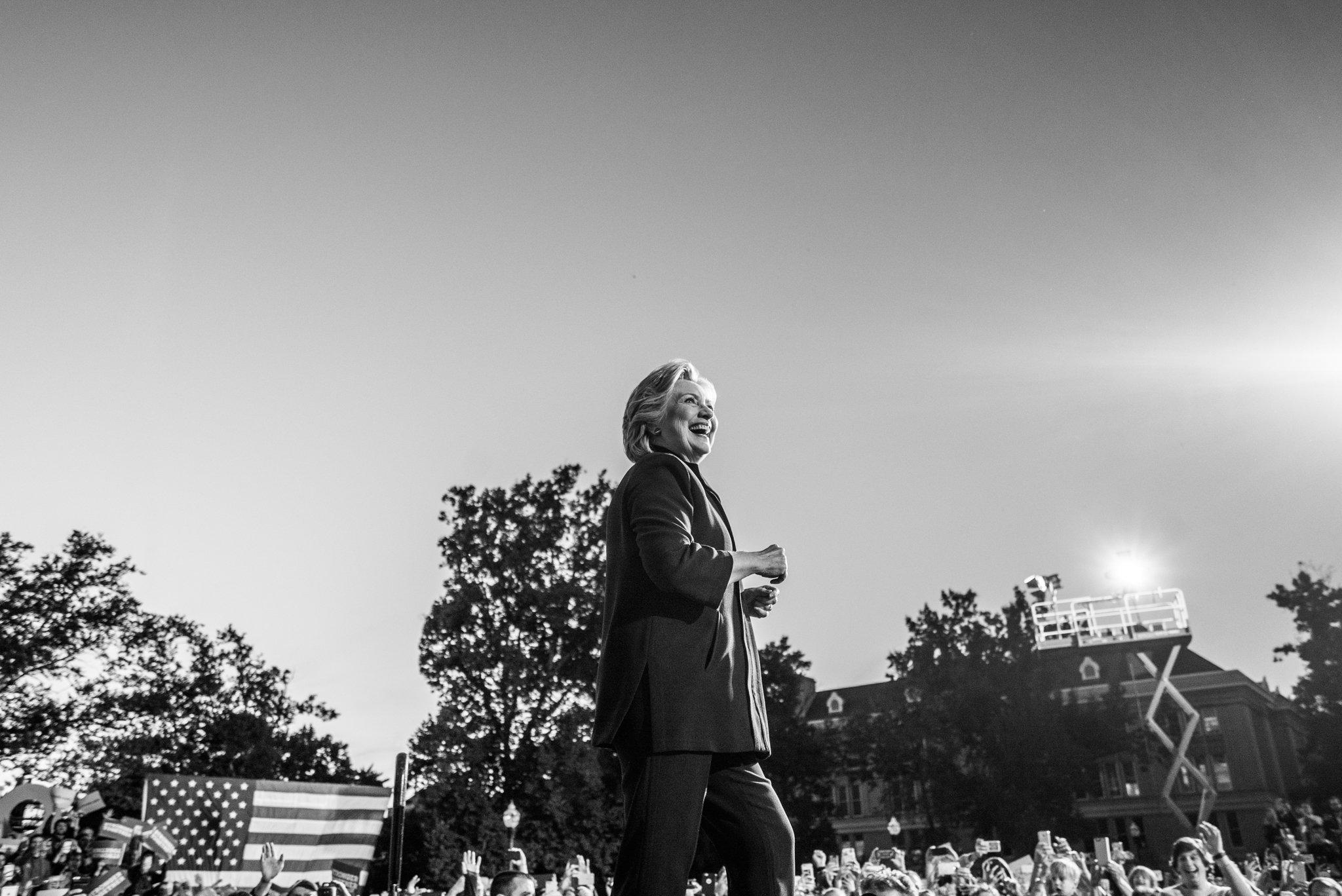 In an election cycle that seems mired down with nastiness, Hillary Clinton's New College Compact is a breath of fresh air—and it offers a lot of breathing room for those struggling with the high cost of higher education.
Restores funding through tax fairness. Clinton has put forward a robust federal funding program to provide states with increasingly large matching grants to correct state disinvestment in public higher education—the root cause of today's high costs of attendance. The cost of the New College Compact will be entirely covered by closing tax loopholes for the rich.
Offers free and more affordable tuition. Under Hillary's plan, we won't end up with another $1.3 trillion student debt mess because in-state public colleges and universities, and all community colleges, will be tuition-free for low- and middle-income families.
Rewards schools for serving low-income and first-generation students. The funding formula for Hillary's plan will give schools more money for enrolling and retaining students from low- and middle-income families. Federal funding must be used for instruction and student services like career counseling. A federal grant program would help private schools that serve large numbers of Pell-eligible students, like historically black colleges and universities, lower tuition and better serve more students.
Allows Pell Grants for non-tuition costs. Other costs of attendance, like books, room and board, and transportation, make a high-quality education unattainable. Students would be able to use Pell grants to cover the non-tuition costs of attendance, ensuring those costs aren't a barrier to attendance.
Provides lower interest rates. The interest rate for new federal student loans would be lowered so that the government won't profit off undergraduate loans if families do need to borrow to cover costs.
Increases child care support for student parents. Because Hillary recognizes that college students are not just young people with few obligations outside of class, federal funding for on-campus child care is drastically increased under her plan, and scholarships would be made available to cover other costs of being a student and parent.
Uses federal aid for certificates and training programs. Workers seeking retraining would be able to use federal funding to access high-quality, accredited certificate programs they can attend online or part-time.
Reins in for-profit abuses. In addition to making alternative training programs more readily available and affordable, Hillary's plan would more tightly regulate for-profit schools that have long targeted non-traditional students, ensuring that public money spent on education goes to improving workers' lives and our shared economy, not enriching private shareholders.
Proposes refinancing of federal and private student loans. For those currently dealing with student debt, Hillary proposes allowing borrowers with high-interest rates on their loans, including private student loans, to refinance into lower-interest rate federal loans.
Recommends an easy and affordable repayment for existing loans. She also proposes a simplified income-driven repayment plan similar to the Pay As You Earn plan currently available only to more recent borrowers. Borrowers in public service jobs like teaching would receive additional repayment assistance benefits.
Donald Trump also has outlined a proposal of sorts that is short on details and raises a lot of questions. While he claims he would put a cap on student loan payments, his plan would eliminate most federal funding for higher education, would allow for-profit colleges to run amok and would make it even harder for non-traditional students to access higher education.
We can achieve debt-free higher education within our lifetime. It starts with electing Hillary Clinton.