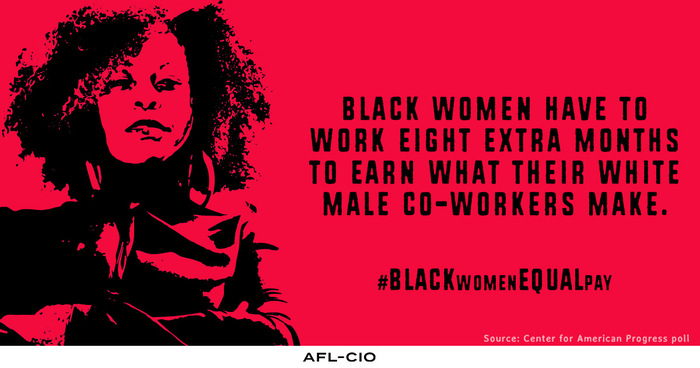 Every week, we bring you a roundup of the top news and commentary about issues and events important to working families. Here's this week's Working People Weekly List.
Obama Just Guaranteed Sick Days for More Than a Million Workers: "President Barack Obama has often said he'll use the power of the pen to thwart a gridlocked Congress. On Thursday, he used it to advance one of his favorite agendas: paid sick days. Making good on an earlier executive order, the Labor Department published a final rule Thursday that will guarantee at least some paid sick leave for workers employed under federal contracts. The rule is the latest in a string of new regulations aimed at improving working standards for those on the bottom rungs of the economy."
One Year Later, Pope Francis' Message Endures: "One year ago, the pope addressed Congress for the first time in history. He told our political leaders: 'You are called on to defend and preserve the dignity of your fellow citizens in the tireless and demanding pursuit of the common good.' He tried to inspire our better angels."
Labor Pressing Obama for Action on Contractor Workers' Union Rights: "Labor groups and lawmakers are pressuring the Obama administration to issue perhaps its furthest-reaching executive order aimed at federal contractors—this time to strengthen workers' union rights….Bill Samuel, government affairs director for the AFL-CIO, told Bloomberg BNA that now that regulations are finalized for the Fair Pay and Safe Workplaces [executive order], which requires contractors to disclose certain labor law violations, the labor movement believes a model employer EO may be the next logical step."
AFL-CIO President Says Right to Work Hurts State Economies: "As Missouri's gubernatorial election draws near, the right to work debate hangs in the balance. AFL-CIO President Richard Trumka is in Kansas City to address his group's state convention and says results from the races for governor and president will affect the future of organized labor."
Unheralded N.C. Democrat's Surge Threatens GOP's Burr: "The AFL-CIO rates the Burr–Ross race among the top races it seeks to influence by getting union members to knock on doors, make phone calls and chat up [Deborah] Ross as a candidate during lunch breaks, said Liz Shuler, the labor federation's national secretary-treasurer. 'We're going to be moving more people and money and investment here,' Shuler said. 'All eyes are on North Carolina.'"
AFL-CIO Executive Vice President Tefere Gebre Addresses Immigration on Two Coasts: "At a recent Los Angeles summit on race and justice sponsored by The Atlantic, Tefere Gebre, executive vice president of the AFL-CIO, was asked that question on a panel moderated by León Krauze, news anchor for Univision KMEX. 'The system doesn't work for any workers,' responded Gebre. He went on (in condensed form): 'The system is set up to make the rich richer. Immigration reform is our Number One priority. Actual wages have been going down for three decades. Today, 12 million undocumented people in the U.S. can't stand up to defend themselves. Obama is trying to compromise with people who do not want to work with him.'"
Rallying Against Trump: Working Families in Action: "When they aren't on the job, working people put their time and effort into helping their community and working for the issues and political leaders who fight for us. Here are some recent examples of working people in action."
Winners and Losers of the Week: "Each week, we take a look at the biggest friends and foes of labor. We celebrate the workers winning big and small battles, and we shame the companies or people trying to deny working people their rights."
Black Girl Magic: The Power of Black Women in Elections: "Today, on a press call held in honor of National Voter Registration Day, the AFL-CIO released new data revealing black women voters as the key to electing Hillary Clinton president in November. The data reveal that black women turn out to vote in higher numbers than other women and, just as they helped President Barack Obama win in 2008 and 2012, can secure the presidency for Hillary Clinton."
Working Families Respond to the First Presidential Debate: "In a wild debate where Hillary Clinton showed that she was prepared and ready to be president and Donald Trump was, well, present, issues important to working families were front and center."
National Voter Registration Day: Care About Your Community? Register to Vote!: "My current work as a forensic coordinator for a hospital in Baltimore brings me into daily contact with people who are in the court system. Every day I run mental assessments to help the court decide whether mental illness is responsible for a person's visit to the local courthouse. In my previous job at a local jail, I saw a steady stream of people returning to jail because they didn't know how difficult having a criminal record would make it for them to find steady employment and readjust to life in their communities."