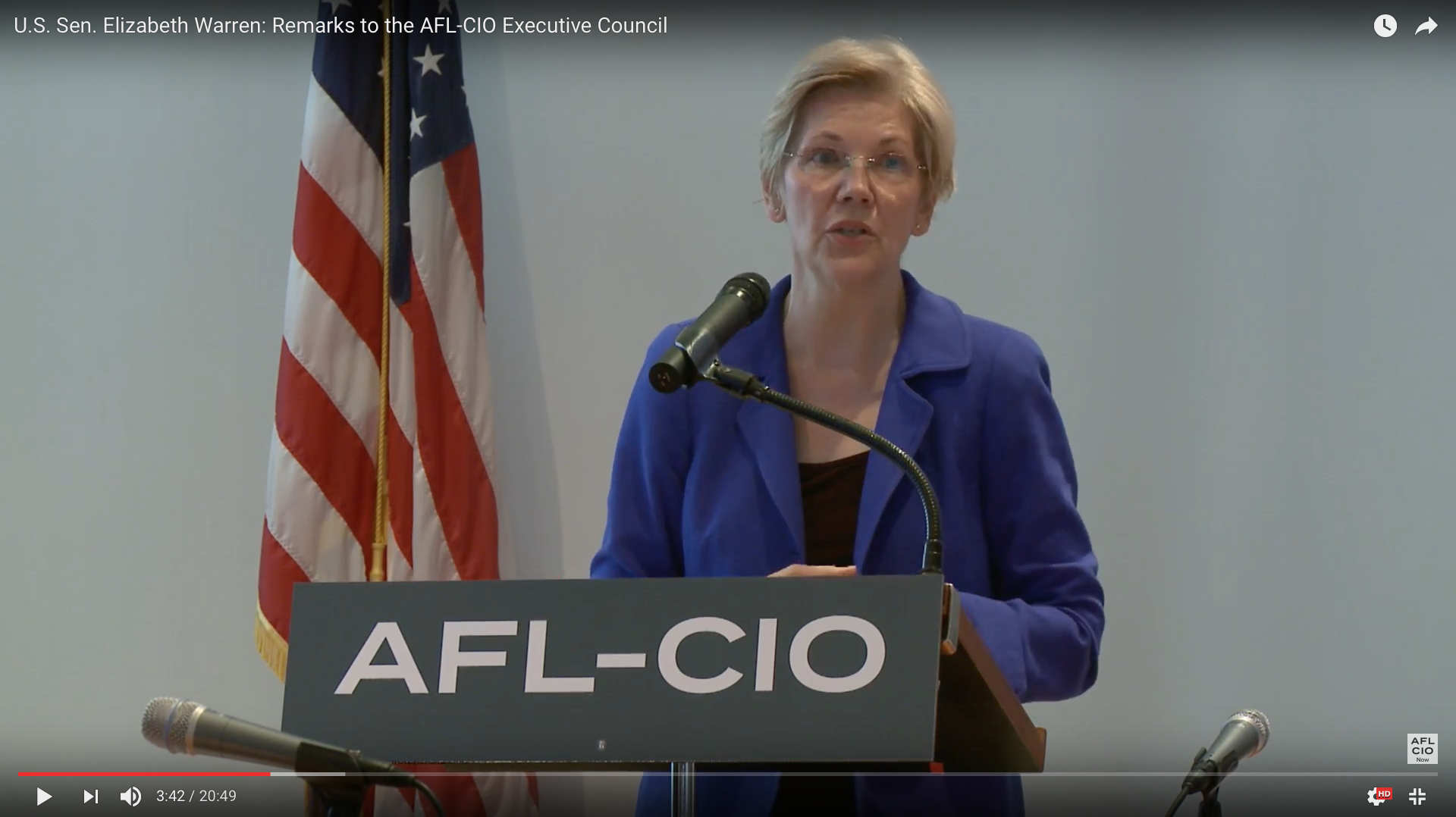 The outcome of this election is an indictment of politics as usual—the type of politics Sen. Elizabeth Warren has spent her career fighting against.
That's because she leads with her values. Sen. Warren understands better than anyone that Washington must turn away from neoliberalism and trickle-down economics—trade agreements written by and for big corporations, economic policies drafted in Wall Street board rooms and the assumption that only those with money should have power.
That work starts today. Sen. Warren is uniquely positioned to partner with us on a pro-worker agenda consistent with our shared values.
In these challenging times, there is no one working people would rather have standing with us than her.
Sen. Warren addressed our Executive Council this afternoon. Watch her remarks below: