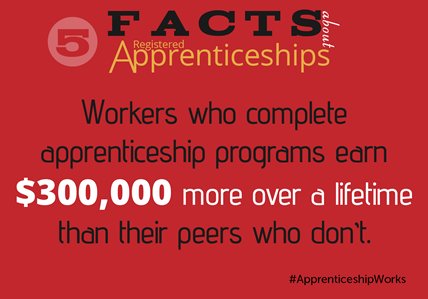 High-quality registered apprenticeship programs are spreading through the hotel and hospitality industries. At the leading edge of this growth are two joint skill training programs engaging hundreds of employers in Boston and Los Angeles.
Benefits are flowing to low-wage workers, women and people of color. Registered apprenticeship provides a visible on-ramp to career pathways, greater respect on the job, and higher wages and benefits. In Boston alone, union hotel room attendants who have completed training earn about $14,000 more in annual salary. Apprenticeship programs are building on these successes.
The federal government is a major player in the apprenticeship-expansion trend. Under the unique Multiple Industry Intermediary initiative of the U.S. Department of Labor, the AFL-CIO Working for America Institute has joined forces with two nationally recognized training organizations—the Los Angeles-based Hospitality Training Academy and the Boston Education, Skills &Training program to expand registered apprenticeship.
HTA and BEST are expanding their current slate of training and employment preparation services by working with their more than 200 employer partners to develop new registered apprenticeship programs and expand existing ones. The programs will train new hires and incumbent workers for jobs in hotels and food service operations to ensure that workers have the full range of skills to enter the hospitality sector and have a chance to move up in their employer organizations.
Combining traditional instruction and hands-on learning, the HTA and BEST apprenticeships develop competencies that reflect the actual workplace skills needed by employers—from hotels and government agencies, to Disneyland and airport restaurants (as these photos from the Los Angeles International Airport depict). HTA and BEST help to ensure that workers are prepared to succeed during job search and in the workplace. Job-readiness services include information on completing online applications and video-recorded mock interviews. Once on the job, workers receive ongoing coaching and are matched with a workplace mentor.
The Multiple Industry Intermediary project will enable the two training organizations to increase not only the number of hospitality apprentices in their regions, but the preparedness of these individuals to enjoy careers as part of the union workforce. Follow the activities of National Apprenticeship Week on the Labor Department's special website.
Watch the AFL-CIO blog for apprenticeship news throughout National Apprenticeship Week, including the exciting opening of a new training center on the East Coast.