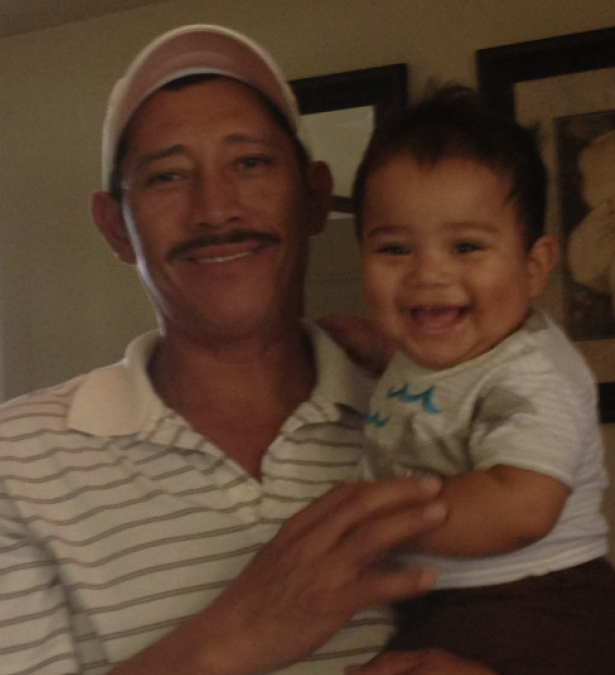 The United States holds sacrosanct the principle that regardless of who you are, or where you come from, your hard work will be rewarded.
For day laborers in America, at least half of whom report experiencing wage theft, this ideal rings hollow. In a country so expansive and so diverse as America, there must be mechanisms in place to ensure the principle of getting paid for the work you do is a reality for everyone.
Take my story, for example. After a hard day's work, when I asked for my earned wages, my employer refused to pay me. He went on to call the police and falsely accused me of attempting to rob him with a knife. After a police investigation, it was clear I was a victim of extortion and false charges. However, since I didn't have the proper documentation, I was placed in deportation proceedings, which I am still fighting to this day.
Immigrant workers like me are struggling to provide for our family, yet have to work extra to organize with other workers, and to get informed about our rights to make sure we are not being exploited or robbed of our wages. Many of us who search for work on the street corners face very difficult situations on a daily basis. Not only do we receive insults by passerby, but employers themselves often try to undercut us simply because they think that we are not organized and have no support. As we continue to organize, we have developed power as working people and have had significant victories as well.
I know firsthand the confusion, humiliation and helplessness felt by those who have been robbed or shortchanged by their employers. This can happen to anyone. Only a few months ago, we learned cafeteria staff for the U.S. Senate faced issues of wage theft, too. Their fight was very important because they are helping to create a just workplace for all of us. Such a significant victory has waves of impact that reach other parts of the country and inspire many of us to continue to struggle for justice.
The U.S. Senate cafeteria workers' encounter with wage theft is very typical of what occurs to other working people across the country, but for day laborers and immigrants like myself, our encounters with wage theft go beyond the denial of earned wages. Because of the inherent isolation of our work, and the irregularity of our schedules and employers—with the added issue of growing xenophobia and racism directed at Latino immigrants—we are seen as easy targets for bad employers, and often experience threats of deportation or get falsely accused of wrongdoing.
Many of us have to battle every day to stop employers who want to undercut us. Most of the time we have to work and struggle to get our employers to even pay us for the hours we've worked. The institutional protections that we have are often limited, and sometimes it feels like they are nonexistent.
Most workplaces are not the Senate cafeteria. Day laborers throughout the country are experiencing wage theft every day. The Department of Labor and national politicians must recognize our plight and devote the necessary resources to stop this epidemic of wage theft. Though we will continue to organize and fight for justice, it is necessary for the institutions created to hold up the labor protections to benefit all workers.
---
Editor's Note:
New York-based day labor worker centers, national labor unions and the National Day Laborer Organizing Network (NDLON) today formally announced the launch of an innovative new tool to combat wage-theft and labor exploitation among immigrant workers.
Two years ago, day laborer centers in New York began a bottom-up effort to utilize new technologies to solve an epidemic of minimum wage violations. While wage theft, or the denial of earned wages, is rampant across many industries, day laborers are particularly susceptible for many reasons, including misperceptions about their immigration status. The new app was designed by and for day laborers, and it can be used by all vulnerable immigrant workers.
The [email protected] app (pronounced Jornalera, the Spanish language word for "day laborer") will allow users to safely combat instances of wage theft by reporting abusive employers and other violations. The information compiled by the app will be administered by day laborer worker centers, labor unions and other organizations that wish to participate.
[email protected] is available for Android and iPhone. Search for "Jornalera" on Google Play or the AppStore.