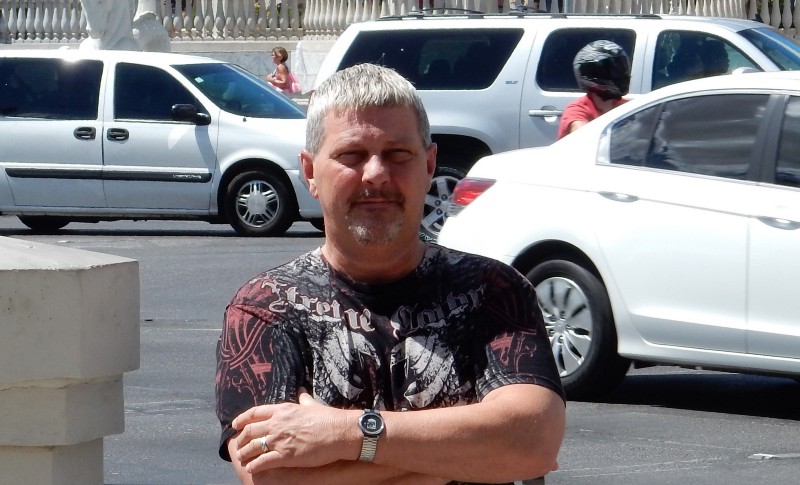 This post originally appeared at Medium.
Bringing jobs back to America is the top issue for Mike Johnson, who operates a candy bagger at a Nestle plant in Bloomington, Illinois.
He's experienced the consequences of outsourcing firsthand. Mike grew up in Galesburg, Illinois, an industrial town that's centered on a Maytag plant. In fact, his father was a union member there for many years. But the plant closed in 2004, and the jobs went to Mexico. "Now, my hometown is just devastated," Mike said.
Mike is voting for Hillary Clinton — and against Donald Trump — in the upcoming presidential election, and jobs is an important reason why.
"I don't think Donald Trump has any interest in keeping jobs here," said Mike, who has been a member of the Bakery, Confectionery, Tobacco Workers and Grain Millers (BCTGM) for 20 years and is president of BCTGM Local 342.
Trump prides himself on not being a traditional politician, but Mike said his record is clear. In business, Trump has a long history of outsourcing the manufacturing of his products to other countries.
"He talks about building a wall on the Mexican border, but his real legacy is shipping jobs to Mexico," Mike said. "Hillary Clinton is the only one qualified to be president."
Illinois might not be a battleground state in the presidential election, but working people have been mobilizing to elect Rep. Tammy Duckworth to the U.S. Senate and stop Gov. Bruce Rauner from imposing "right to work" legislation, which Mike calls, "right to work for less."
"So far, he's not getting his way," he said.
That's in part because people such as Mike have rallied to oppose the measure, and "union members are showing up in droves," he said. "We're not going to put up with it."
As if Mike and his fellow union members needed any further proof that right to work legislation hurts working people, in neighboring Indiana Gov. Mike Pence — Donald Trump's running mate — backs the policy.
"I have friends in right to work states, and they mostly make less money, have fewer benefits and more expensive insurance," he said.
Thinking about the future, Mike said he hopes the companies that shipped jobs to Mexico and China "find a way back home to put our people to work."
Mike has a good reason to believe they can. A few years ago, Nestle moved production of the Crunch bar out of a plant in Fulton, N.Y., and sent the work to Brazil. But the company ran into problems with shipping, and the quality of the candy bar suffered without skilled workers like those in facilities in the United States, Mike said. So the company brought production back to the U.S.
"Jobs really can come back," Mike said. "I'm optimistic it's possible, and if we have the right leaders, they can help make that happen."