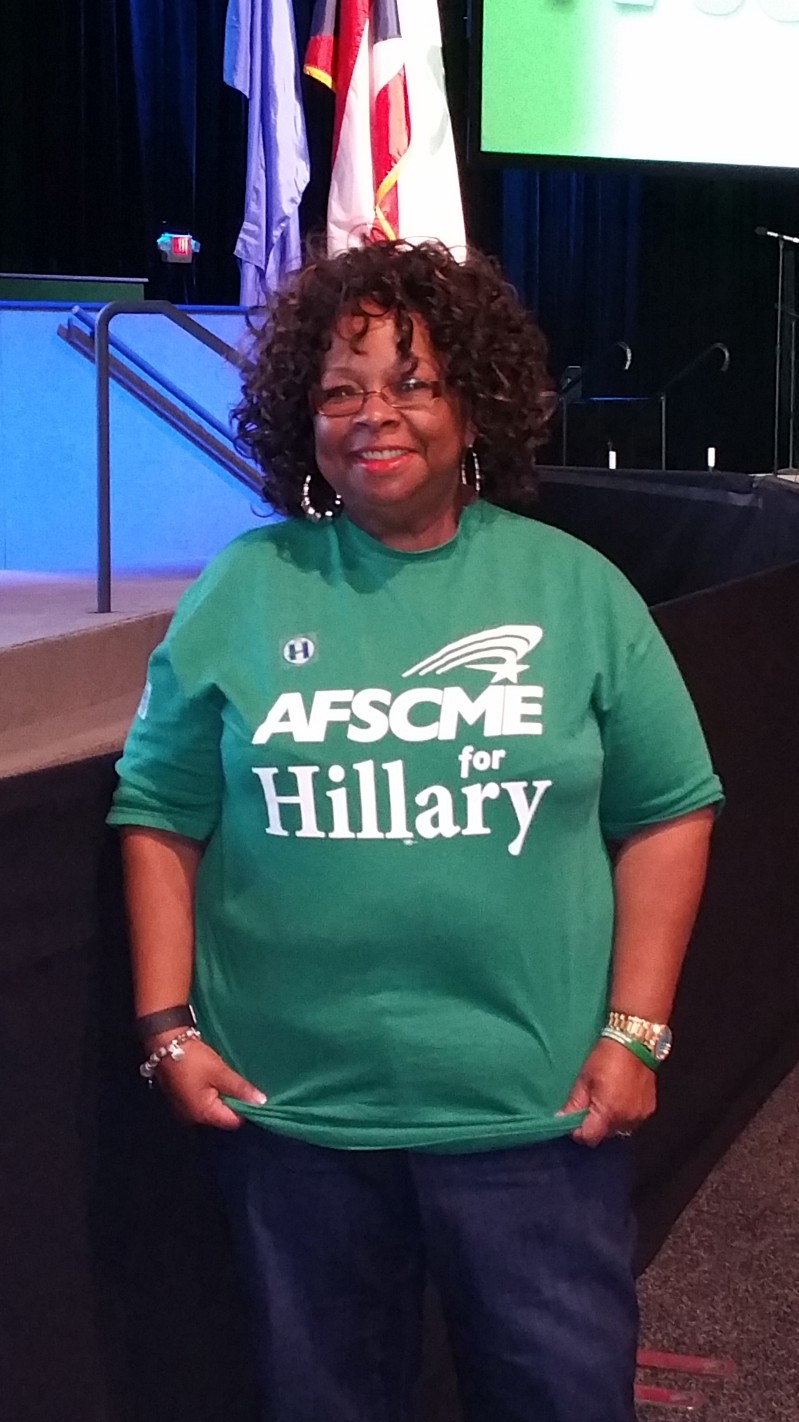 This post originally appeared at Medium.
Helping students pursue higher education is Linda Wise's passion. For 23 years, she has been a clerk at the Pennsylvania Higher Education Assistance Agency, a national provider of student financial aid services.
Hillary Clinton "gets it," said Linda, a member of AFCSME from Harrisburg, Pennsylvania. Linda is excited about Hillary's plan to raise the minimum wage, support unions and ensure more people can continue their education beyond high school.
"Our people need to have an education," Linda said. But today, she sees too many people graduating with astronomical student debt. That's having a major impact on their ability to start a career or a family.
Hillary's higher education proposal would eliminate tuition at in-state, public colleges and universities for families that make less than $125,000 a year. A college degree is not just about students and their future, it will benefit the entire economy, Linda explained.
But Linda's support for Hillary Clinton runs deeper than higher education. The Supreme Court's last term saw an unprecedented attack on collective bargaining in Friedrichs v. California Teachers Association. Working people prevailed by the skin of our teeth in a 4–4 vote, so Linda wants to make sure the next president nominates Supreme Court justices who further tip the balance toward unions.
Linda has taken leave from her job to work on the election, calling it "so important."
"I'm glad I'm doing this, because this is a way we can educate people and bring light to these issues," she said.
When she talks to voters, Linda makes sure to also focus on the U.S. Senate race in Pennsylvania so Hillary Clinton has allies to work with. Sen. Pat Toomey (R-Pa.) and AFL-CIO-endorsed Democratic challenger Katie McGinty are in a dead-heat race. To Linda, the choice is clear. Toomey has stood on the side of Big Business, giving special treatment "to his buddies in banking," Linda said. But McGinty "knows the value of the middle class."
With Hillary in the White House and pro-worker leaders in Congress, Linda looks forward to building an economy that works for Pennsylvania and the nation.