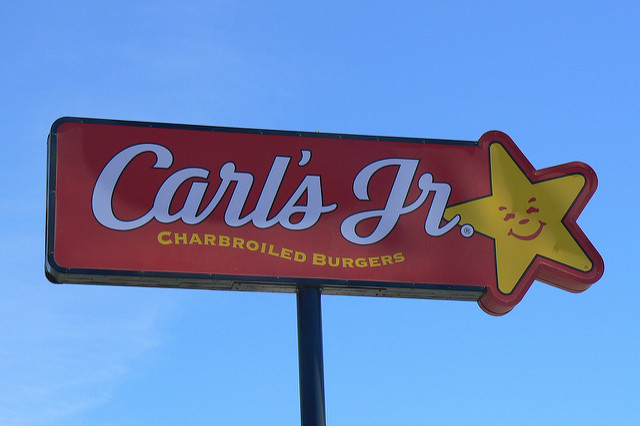 Working family advocates have strongly condemned President-elect Donald Trump's selection of Carl's Jr. CEO Andy Puzder as secretary of labor. Here are excerpts from their comments:
AFSCME: "Fast food CEO Andy Puzder believes in, and has practiced, a profits-over-people business model. He believes in paying workers poverty wages— replacing them with machines if possible—while executives get rich. This selection is an insult to the grassroots Fight for 15 movement that has done so much, against great obstacles, to help fast food workers and others earn a living wage. Puzder is an outspoken opponent of raising the minimum wage. He has argued that denying workers overtime pay gives them greater pride and prestige. And his company is a regular violator of wage and hour laws. At every turn, Andy Puzder has shown contempt for people who get up early every morning and work hard to support their families. This isn't an encouraging sign that the President-elect will govern as a friend and ally of working people."
AFT: "Donald Trump promised repeatedly to stand up for the little guy, to fight for working families, to create good jobs and a booming economy. By picking Andrew Puzder to be secretary of labor, the president-elect makes a mockery of those promises and puts the Department of Labor—which was created to help workers—squarely in the hands of the titans of corporate America."
Communications Workers of America: "Andy Puzder, the CEO of CKE Restaurants, would be a fine choice to head a government agency responsible for looking out for millionaires. But Puzder has a record of public statements and action that demonstrates why he is a poor choice to head the agency responsible for promoting 'the welfare of wage earners, job seekers and retirees.' The Department of Labor is supposed to be on the side of working people when it comes to keeping jobs safe, stopping employer abuse and safeguarding workers' rights on the job. That's what working people need. Instead, Puzder opposes many of the policies and programs he would administer. He opposes the Department of Labor's overtime rule and actually claimed that what workers 'lose in overtime pay they gain in stature and sense of accomplishment.'"
Jobs With Justice: "Andrew Puzder peddles the extreme idea that raising wages could somehow hurt our country, while study after study finds that increased minimum wages boost the bottom lines of working people and Main Streets. Our country cannot afford a Labor Secretary who refuses to recognize the real struggles of what tens of millions of people go through to put food on the table."
Pride at Work: "LGBTQ working people should also be concerned because Puzder was a member of the GOP platform committee that produced the most anti-LGBTQ platform by any major political party in history. When asked about the anti-LGBTQ planks by The Hill, Puzder said, 'However, we do support nondiscrimination.' Where that made it into the platform is still an open question. Even if Donald Trump decides not to repeal President Obama's executive order barring LGBTQ discrimination among federal contractors, there is little hope that Puzder will enforce it. It's beyond frightening that every single person Trump has put forward as a nominee for his Administration is staunchly anti-LGBTQ."
Restaurant Opportunities Centers United: "Puzder is a completely unacceptable choice, and should outrage anyone who values dignity, fairness, and equity in the workplace. It will be a disaster for America's restaurant workers. It is wholly an insult to women in the restaurant industry. The Puzder nomination is the clearest signal yet that the incoming Trump Administration seeks to exploit the Department of Labor as a platform to implement the Other NRA's dangerous, anti-worker policies."