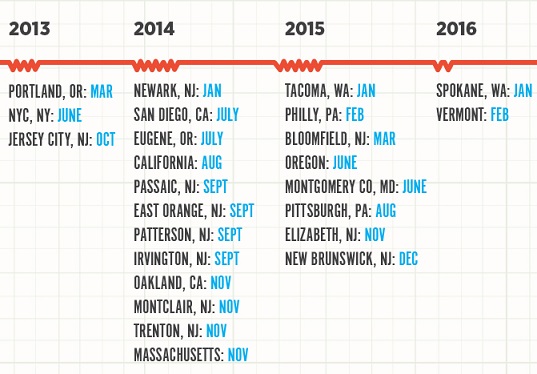 Last week, the Vermont Legislature gave final approval to a bill that would guarantee working people paid sick days. Gov. Peter Shumlin (D) is expected to sign the legislation. With his signature, Vermont will become the fifth state in the country to require paid sick days. An estimated 60,000 workers who don't currently have access to paid sick leave will now have it. Voices for Vermont's Children, the Vermont State Labor Council and coalition partners have worked on the bill for a decade.
Shumlin expressed his support in a statement:
This legislation puts an end to an era where some Vermonters were faced with the decision of going to work sick or potentially losing their job….We're proud that Vermont will become the fifth state to guarantee this important protection to its citizens.
The legislation requires all employers to provide workers with three paid sick days per year in 2017 and 2018. Beginning in 2019, that number rises to five paid sick days. Employees who work less than 18 hours a week or 21 weeks a year, workers under the age of 18 and some types of employees, such as seasonal workers or substitute teachers, are exempt from the requirement.