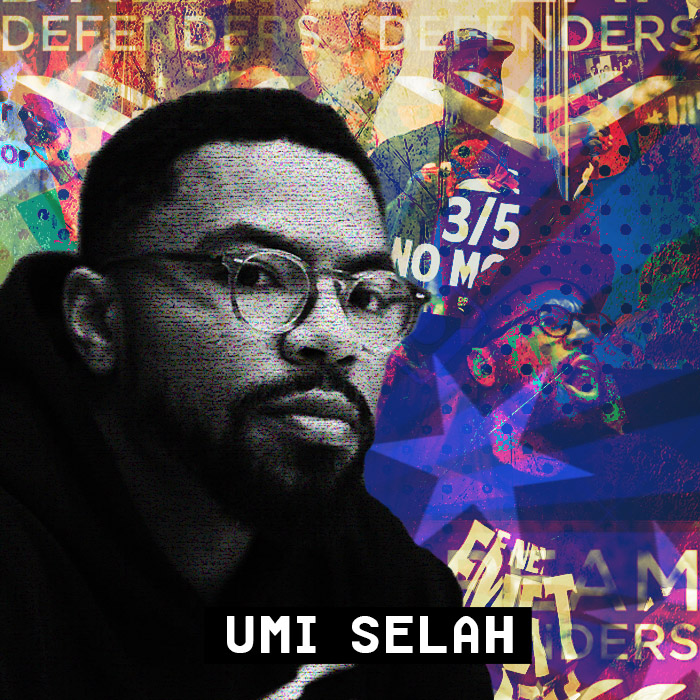 Every week, we'll be bringing you a roundup of the important news and commentary about issues and events important to working families. Here's this week's Working People Weekly List.
Labor Secretary Thomas Perez on the Movement to Raise Minimum Wages: "As we mentioned earlier, it's not just Birmingham. In the last few years, more than 30 cities and towns have set a minimum wage higher than the federal law. And some places, like L.A. and Seattle, are on a path to make their minimums $15 an hour. It's a move supported by the Obama administration, which has had zero success getting Congress to increase the federal minimum wage of $7.25 an hour. Joining me now in the studio is Labor Secretary Thomas Perez to talk more about it. Welcome."
Transforming Unions: A View from Labor Leader Lee Saunders: "In a talk at Harvard Law School, labor leader Lee Saunders said unions must adapt to face contemporary challenges. Saunders delivered the remarks on Jan. 28 as part of the Jerry Wurf Memorial Forum at the six-week Harvard Trade Union Program hosted by HLS's Labor and Worklife Program."
Talking 'Bout Our Generations: "Who can blame younger Americans—millennials, in particular? They're the most educated generation to date, but they're drowning in student debt. Many entered the workforce during the Great Recession and its long hangover—and economists say they, as a group, may never fully recover. No wonder they're anxious and angry—this generation may be the first in recent history to do worse than their parents. It's now about freelancing and the sharing economy—not home ownership and job security. No wonder only eight percent of millennials have much confidence in Congress—type 'do-nothing' and 'Congress' into a Google search, and you'll get 51 million hits."
AFL-CIO Slams VW for Refusing to Negotiate with UAW: "The AFL-CIO's Executive Council voted Tuesday to support the UAW's effort to force Volkswagen to negotiate a contract covering 162 skilled-trades workers at its plant in Tennessee. The move gives the Detroit-based union a vocal ally. 'Volkswagen's refusal to bargain is not only a reversal of its pre-election statements, but violates its own Declaration on Social Rights and Industrial Relationships,' the AFL-CIO said in a statement Tuesday."
Unions and the Fight for Civil Rights: "As we celebrate Black History Month, it is important to remember the historical importance of organized labor to black workers and their families, and unionism's continued relevance today. It was once legal to discriminate against minorities in hiring and wage equity. Even when it became illegal to discriminate against minorities in the workplace, bias against minorities was widely practiced and tolerated. Unions were at the forefront of the battle fighting for equal wages and an equal chance at jobs that could elevate families out of poverty."
Murdering American Manufacturing: 'Strictly Business': "Republican presidential candidates talk incessantly of building a physical wall to keep impoverished Mexican immigrants out of America. What they fail to offer is an economic barrier to prevent the likes of United Technologies and Cardone and Dematic from impoverishing American workers by exporting their jobs to Mexico."
Flint: the Consequence of Partisanship: "Kids and families in Flint, Michigan, are suffering. We know how to help. Safe water treatment, pipes and other infrastructure for the city will cost hundreds of millions of dollars, and Flint cannot bear the cost alone. All of us should view this investment as an essential commitment to the kind of infrastructure America needs."
These Black Leaders 'Change the Rules' to 'Be the Power': "For Black History Month, we're lifting up black activists, leaders and agitators who are changing the rules and being the power in our communities. Here are several profiles of leaders who may not be household names, but are worthy of wider attention for their efforts."
It's Time to Reform Sentencing Law in the U.S.: "I am part of a community where a lot of my peers aren't working. Many of them want to but can't because they were formerly incarcerated. In fact, studies show a formerly incarcerated white male has a better chance of being hired than an African American male without a criminal record. But that is frequently overlooked, and it often feels like no one even cares."
Twenty-Nine Days to Celebrate Black History Isn't Enough: "Black History Month is meant to celebrate the achievements of African Americans in the United States. While we have made huge strides toward overcoming the barriers that have set us back—we have not fully overcome the damages that centuries of exploitation, oppression and free labor have had on our communities due to enslavement and Jim Crow laws. Many people tell our community that we should 'get over it' and 'slavery is over, the playing field is equal'—but it's no secret that structural racism has continued to plague our community with higher unemployment rates, overincarceration and a wider education gap than whites and other communities of color."
Vermont Becomes the Fifth State to Require Paid Sick Leave: "This chart is an edited version of one made by Dylan Petrohilos for Think Progress. Last week, the Vermont Legislature gave final approval to a bill that would guarantee working people paid sick days. Gov. Peter Shumlin (D) is expected to sign the legislation. With his signature, Vermont will become the fifth state in the country to require paid sick days. An estimated 60,000 workers who don't currently have access to paid sick leave will now have it. Voices for Vermont's Children, the Vermont State Labor Council and coalition partners have worked on the bill for a decade."