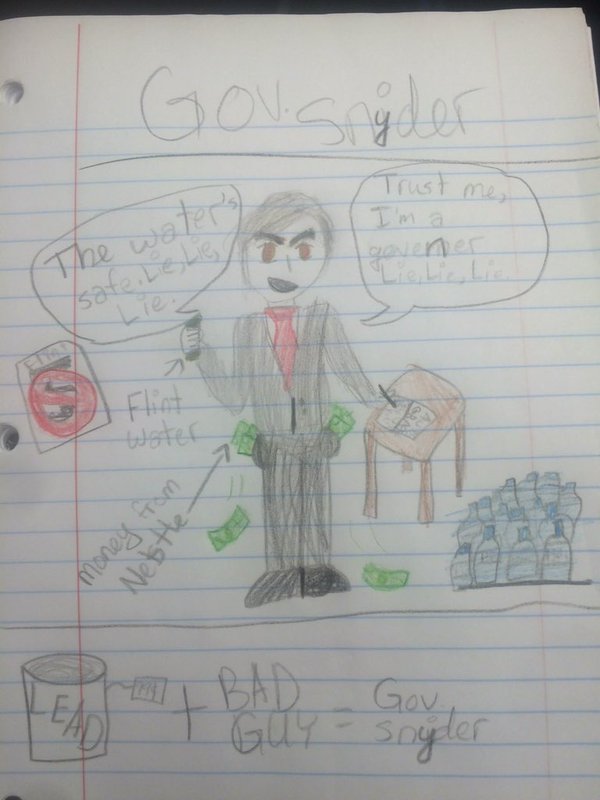 Every week, we'll be bringing you a roundup of the important news and commentary about issues and events important to working families. Here's this week's Working People Weekly List:
Equal Pay Top Issue for Working Women, Survey Finds: "The AFL-CIO is highlighting the results of a new survey to push for equal pay for women across the country. In a national survey of 25,000 working women, the labor group found that 46 percent of women named pay equity as a barrier they plan to take action on. 'Women are delivering a message loud and clear: We want equal pay and equal say,' said Elizabeth Shuler, the labor group's secretary-treasurer, said at a press conference to unveil the survey results on Thursday. 'We're going to make sure it reverberates in Congress and throughout the presidential campaign and beyond.'"
Why Tech Is the Leading Industry on Parental Leave: "On Tuesday, the online retailer Etsy became the latest tech company to offer an extremely generous (at least by U.S. standards) parental-leave policy. Starting this April, new mothers and fathers at the company will be able to take 26 weeks of paid leave (eight weeks immediately following birth and 18 more that can be spread out over two years). Previously, the company gave its U.S. employees 12 weeks of maternity leave or five weeks of paternity leave."
When It Comes to Policies to Raise Wages, Who's Singing and Who's Lip Syncing?: "To boost collective bargaining, we must level the union organizing playing field as it is currently tilted against those who want to form or join unions. Increasing penalties for those who violate labor laws, e.g., by firing or intimidating workers who try to start a union drive, would send an important message. Currently, such anti-union tactics get you a wrist slap. Strengthening the National Labor Relations Board would help, too, as would blocking 'right-to-work' legislation (which 'makes it illegal for unions to negotiate contracts wherein everyone covered by that contract has to contribute to its negotiation and enforcement')."
Trump Would Rip Nation Apart at Seams: "The troubled times our nation confronts cry out for unity and shared purpose. Yet today, we are often bitterly divided. Compromise has become a four-letter word. The legislative process is mired in gridlock. As a result, the American people are fed up. That anger is playing out in the 2016 presidential election and has given rise to Donald Trump."
Richard Trumka: Trump's Agenda More Bigoted Than Bold: "The best way to get a raise is for workers to come together, negotiate collectively. So, you look at the candidates— what they say about that. Trump has been very anti-union. He is 100% for right to work. He believes our rate—our wages are too high. He believes guys like Carl Icahn would make a great Treasury secretary. Those attacks start at the top, but they spread out. There are about 25, 26 states were state legislatures are attacking working people's rights— health and safety, voting rights or the right to have a voice on the job through a union."
AFL-CIO Urges Administration to Finalize Long-Overdue Worker Protections: "Following the U.S. Department of Labor sending the much-needed overtime rule to the Office of Management and Budget, the AFL-CIO renewed its call for final action on these worker protections to improve the lives of working people across the country. These regulations include rules on fiduciary responsibility, silica and the persuader rule."
Flint Families: 'How Do You Expect Anyone to Pay for Their Own Poison': "That's the question Flint, Michigan, resident Keri Webber is asking while in Washington, D.C. Webber and other families affected by the Flint water crisis are at the nation's Capitol to demand answers and solutions from Michigan Gov. Rick Snyder (R), who is in town to testify before Congress on the crisis."
AFL-CIO Joins International Mission Demanding Accountability and Human Rights Protections in Honduras: "On March 3, human rights activists denounced the assassination of Berta Cáceres, a leader for indigenous rights and environmental justice with the Council of Indigenous and Popular Organizations of Honduras. The Ides of March in Honduras demonstrated once again that the shocking level of violence against activists since the 2009 coup—with some 200 murdered—has reached crisis proportions."
Report: Working Women in the U.S. Have Less than 40 Minutes of Personal Time a Day: "A new report released by the AFL-CIO reveals that more than half of working women spend less than four hours a week on themselves after fulfilling their work and caregiving responsibilities. The report is based on the results of a survey on women, which received nearly 25,000 responses from union and nonunion women across the country."
Senate Should Schedule Hearing and Vote on Supreme Court Nominee Merrick Garland: "AFL-CIO President Richard Trumka released the following statement in response to President Barack Obama's nomination of Judge Merrick Garland to the U.S. Supreme Court."
Education, Not Deportation! North Carolina State AFL-CIO Calls on DHS to Protect Immigrant Students: "In a letter sent last week, the North Carolina State AFL-CIO demanded that Department of Homeland Security Secretary Jeh Johnson end the ongoing practice of immigration raids that are terrorizing our communities and requested protection for the Central American teenagers who are enrolled in the state's public schools."
Flint Families Come to Washington to Demand Answers and Solutions from Rick Snyder: "Michigan Gov. Rick Snyder (R) will soon be in Washington, D.C., to give testimony to the House Oversight & Government Reform Committee about the Flint water crisis. But he won't be the only one arriving in the nation's capital to talk about his disgrace. Five Flint, Mich., families coping with the aftermath of the crisis also will be in Washington to share their stories. AFL-CIO and the community group Flint Rising are working to ensure these families have their voices heard, too."