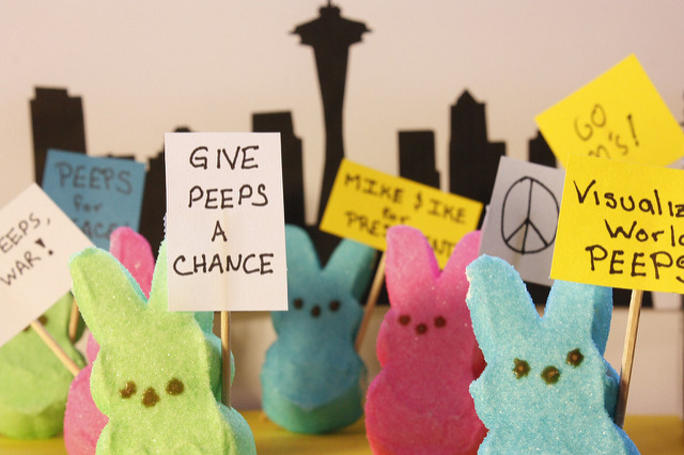 Every week, we'll be bringing you a roundup of the important news and commentary about issues and events important to working families. Here's this week's Working People Weekly List.
It's About to Get Harder for Companies to Hide Union-Busting: "A lot of U.S. companies pay top dollar just to keep labor unions out of their workplaces. It's hard to know exactly how much—or who—they pay, because the reporting standards aren't all that strict. But that's about to change. On Wednesday, the Labor Department announced a final version of its contentious 'persuader' rule. Persuaders are lawyers and consultants hired by companies to discourage workers from unionizing. The art—sometimes subtle, sometimes not—is known as 'union avoidance.' Unions, though, have a more derisive term for it: union-busting."
Even at a Company Obsessed with Fair Pay, Women Make Less Than Men: "Salary transparency is supposed to be a magical disinfectant for the stubborn scourge of gender pay inequality—the fact that women make 78 cents for every dollar a man earns, according to federal data. An increasing number of companies are starting to examine how they pay men and women—including Intel, Salesforce and Apple—in an attempt to root out bias. (Others, like Amazon, stubbornly refuse.)"
Nabisco Layoffs and Chicago's Manufacturing Future: "Layoffs of nearly 300 people at the Nabisco bakery on Chicago's Southwest Side take effect today. The smell of Oreos wafting through the air in Marquette Park was once something neighbors could simply enjoy. Now, those Oreos—and the jobs that go along with them—have become a call to action. Nabisco looms large over Kedzie Avenue, south of 73rd Street. For Tony Briseño, who was born and raised in Chicago, the bakery represented opportunity."
Carrier Workers See Costs, Not Benefits, of Global Trade: "The workers in the Indianapolis factory are represented by the United Steelworkers union. As has been the case in the auto industry, the union agreed in 2011 to a two-tier wage system in which new hires were paid less than veteran employees."
How Trump Dog-Whistles the Business Establishment: "Even as Donald Trump woos working-class voters by trashing Washington politicians, he is sending a reassuring message to the business-financial establishment: Don't worry, I'm on your side, he's telling corporate execs in coded language. Trump the deal maker has signaled that he'll deliver mammoth tax "forgiveness"—worth hundreds of billions—to the largest multinational corporations."
Unions Push Right to Work off the Table in Kentucky: "Think voting really doesn't matter? Talk to a pair of Kentucky labor leaders, and they'll tell you otherwise."
Union Plus Offers Assistance for Program Participants Impacted by Louisiana Storms and Flooding: "Union members living in areas impacted by severe storms and widespread flooding in Louisiana (click here for a list of designated areas) and who have had a Union Plus Credit Card, mortgage or qualifying insurance policy for at least a year may be eligible for $500 Disaster Relief Grants."
Made in America: Union-Made Easter: "Easter is this Sunday, so here is a list of union-made in America treats to fill an Easter basket and other holiday accoutrements brought to you by the Los Angeles County Federation of Labor's resource site, Labor 411. These Easter shopping list ideas are brought to you by the Bakery, Confectionery, Tobacco Workers and Grain Millers (BCTGM), the United Food and Commercial Workers (UFCW), the Machinists (IAM), United Farm Workers (UFW) and the Teamsters (IBT)."
The Makers of Those Cheesy Anti-Union Movies Will Soon Be More Transparent, Thanks to a New Labor Department Rule: "An anti-union video so painfully corny, you probably had to turn it off after a few seconds."
TPP Puts Big Pharma Profits Ahead of People Like Zahara: "Zahara Heckscher explains how TPP will make it harder for cancer patients to afford life-saving treatment."