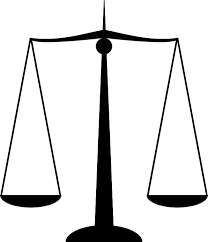 This post originally appeared on Matthew Kolken's blog at ILW. Eliza Klein is a member of the National Association of Immigration Judges, International Federation of Professional and Technical Engineers (IFPTE).
The following is written by Eliza Klein, a retired United States Federal Immigration Judge who sat on the bench in Miami, Boston and Chicago from 1994-2015, in response to the statements of Immigration Judge Jack. H. Weil who claims that toddlers can be taught to represent themselves in court:
In a deposition taken on October 15, 2015, a witness on behalf of the Department of Justice Executive Office for Immigration Review stated under oath that he had: "...taught immigration law literally to 3-year-olds and 4-year-olds. It takes a lot of time. It takes a lot of patience. They get it. It's not the most efficient, but it can be done."
Since this testimony was reported by the Washington Post on March 4, the Department of Justice has responded by saying that the judge who made these remarks was speaking "in his personal capacity" and that judge himself has stated that the remarks do not reflect his actual thinking and were taken out of context.
Who was the speaker? Assistant Chief Immigration Judge Jack Weil, who was a sitting immigration judge from 1994-2009 and who from 2009-2013, and again since 2015, has been responsible for training everyone—immigration judges, court administrators, interpreters, judicial law clerks and legal technicians—who makes hearings before the immigration courts nationwide possible and whose responsibility it is to ensure that those hearings are fair.
What was the context? A deposition taken by an attorney who has filed a class-action lawsuit to obtain legal representation for minors who are placed in removal proceedings. Judge Weil's remarks were taken during what has been reported as a four-hour deposition, so perhaps he misspoke. But he confirmed the specific content of his remarks at least twice when the shocked attorney questioning him sought clarification.
The purpose of the remarks was to provide support for the federal government's opposition to the proposition that they should provide attorneys for unaccompanied children in removal proceedings, no matter how young, because providing them "fair hearings" and "due process" is possible, if you just take the time to explain the law to them.
The fact that an intelligent, hard-working judge who had 14 years of experience on the bench could find himself making such absurd statements to support such a ridiculous proposition is cause for genuine concern over what lengths the Executive Office for Immigration Review will go to abide by the president's political and economic agenda of prioritizing certain cases (people fleeing violence in Central America and Mexico who have recently arrived at our borders seeking protection, as they are legally entitled to do) over others (people whose case may have been pending for years before the immigration courts).
No rational person actually believes a 3-year-old can understand immigration laws of the United States. The law itself is incredibly complex, sometimes contradictory and, in many respects, incomprehensible. Weil is not only intelligent and well-versed in conducting immigration hearings, he has raised several children. So what could he have meant? In the context of the deposition, he must have meant that it is possible to provide a fair hearing to a 3-year-old who does not have an adult to speak for her, and who does not have a lawyer. If that is what he meant, it is almost equally ludicrous.
Due process requires both fairness and impartiality. To actually benefit from due process, a person must have a meaningful opportunity to participate in the hearing—in a nutshell, to be heard. There must be an understanding of what information is operative and an ability to convey that information in an understandable manner.
Immigration judges have a tough job no matter what the circumstances—respondents in removal proceedings are frequently traumatized, unable to understand English, unable to comprehend the legal terminology or evidentiary standards. Judges, attorneys for the government and the respondents all benefit from respondents having counsel. Children, without an adult who is familiar with their life and circumstances, must have an attorney to meaningfully participate in their proceedings and there can be no rational dispute over this.
Indeed, one of the most effective forms of relief for foreign-born children placed in immigration proceedings is Special Immigrant Juvenile Status (SIJS). This status, which requires specific findings from an appropriate state court and a petition approved by the United States Citizenship and Immigration Service, allows a minor to obtain lawful permanent residence. These claims require many continuances from an immigration judge to allow the appropriate adjudications. Many experienced attorneys are reluctant to take on these cases because of the overlapping state court and USCIS proceedings—a child acting on their own could not successfully pursue such an application.
The nonsensical remark made by Weil, as a witness to a lawsuit filed to obtain appointed counsel for unaccompanied minors, belies one thing: the fact that the Executive Office for Immigration Review (EOIR) has lost sight of its mission: "fairly, expeditiously and uniformly interpreting and administering the nation's immigration laws." Perhaps as disturbing, EOIR apparently has abandoned its noble "vision" of "through teamwork and innovation, being the world's best administrative tribunals, guaranteeing fairness and due process for all."
The agency's primary concern at this time is to comply with the president's mission of preventing people fleeing Central America from reaching the border of the U.S. and Mexico, by as rapidly as possible removing those that succeed in reaching the border in order to dissuade others from coming. This is not only immoral, it is most likely illegal since our laws allow each such individual to apply for asylum upon arrival. These children are frequently eligible for protection from persecution, but also other forms of relief, such as SIJS or "prosecutorial discretion," about which they have no way of knowing. Immigration judges hearing their cases also have no way of knowing, unless an attorney or other responsible adult is able to investigate their lives. The attorneys representing the Department of Homeland Security cannot reasonably be expected to fulfill that function.
We need an immigration court that is free from the political and economic consideration of the executive branch. Immigration judges need the authority to appoint counsel wherever necessary to ensure a fair opportunity to meaningfully participate in a hearing. When they have jurisdiction over children, they should be able to consider what is in the best interests of those children, instead of what is in the best interests of the agency which employs them.
I was an immigration judge for more than 20 years and retired in January of 2015. I am sincerely outraged by the extent to which this administration is willing to go to deny fairness to a group of vulnerable individuals, whose day in court they are so happy to expedite.
Eliza Klein received a bachelor's degree in anthropology from Kirkland College in 1976, and a J.D. from Northeastern University in 1982. She was admitted to the bar in Massachusetts in 1983. From 1983–1994, she was a solo practitioner, concentrating in immigration and criminal matters, but also worked with a non-profit agency, which resettled refugees, and with another where she trained and supervised pro-bono attorneys handling asylum cases. She was appointed to the immigration court in 1994, and was assigned to Miami. In 1996, she was granted a transfer to the Boston Court; and in 2011, to the Chicago Detained Court. She retired from the bench in January 2015 and since then has been working of-counsel with the Gil Law Group, in Aurora, Ill.
Read more on the National Association of Immigration Judges positions relating to juveniles in immigration courts (these are the statements of the NAIJ and do not represent the position of the Department of Justice).