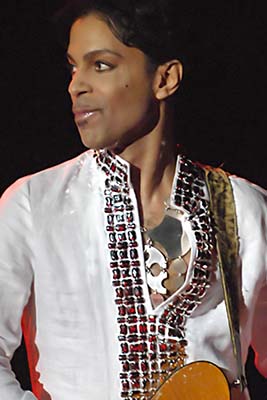 Every week, we'll be bringing you a roundup of the important news and commentary about issues and events important to working families. Here's this week's Working People Weekly List.
Seattle's Increased Minimum Wage Has Not Inflated Retail Prices: "In a new report, researchers from the University of Washington presented data that showed 'little or no evidence' of price increases in most sectors. Before the minimum wage law took effect, most retailers said they would have to charge more—and most low-wage workers were worried that they would have to spend more for necessities. So far, that hasn't happened."
Documenting Los Angeles's Near-Invisible Workers: "These subjects are usually in the background of the luxurious California landscapes they help maintain, but the artist Ramiro Gomez uses his brush to document their existence, memorializing them in the midst of their work. By emphasizing the hidden labor that sweeps and polishes and scrubs, Gomez reframes the David Hockney paintings and glossy magazine advertisements he takes for inspiration, putting the lives of California's near-invisible and individually disposable workers front and center."
From Verizon to McDonald's, the Worker Strikes Back: "Last week, workers struck back—and just plain struck—against the squeeze on pay and benefits that has become C-suite occupants' modus operandi for increasing returns and padding their bonuses. On Wednesday, nearly 40,000 Verizon workers walked off the job in the northeastern United States, protesting a management contract offer that they say will offshore and outsource jobs, increase their health care costs and reduce their ability to preserve wages and benefits in future contracts. The following day, the Fight for 15 organized its biggest job action ever, as service-industry workers in 320 U.S. cities picketed and demonstrated for a living wage."
Mass Movement for Democracy Is Being Born: "Several union leaders also spoke, including Tefere Gebre, executive vice president of the AFL-CIO. He told the crowd that 'the AFL-CIO is proud to be part of this Democracy Awakening. The unions of the AFL-CIO are committed to broadening our democracy; to having the voices and votes of working people heard. That's why we will continue to fight the corrupting influence of corporate cash.'"
I'm A Verizon Employee. Here's Why I'm On Strike: "Verizon's executives are desperate to stop the tens of thousands of other wireless workers from joining together in our union. By denying most of us collective bargaining, they've been able to worsen our job conditions, and keep our pay low, while they pump up the company's profits higher and higher."
Prince Was a Champion for Working People: "The world lost a musical icon yesterday. You'll read about his impact as a musician and an entertainer elsewhere, but let's take a second to look at Prince's career-spanning fights on behalf of working people."
A Report from the Lazard Shareholder Meeting in Bermuda: "The Wall Street investment bank Lazard held its annual shareholder meeting this week at Bermuda's luxurious Elbow Beach Hotel. Bermuda is known for its beautiful sandy beaches and, less flatteringly, as an offshore tax haven. Headquartered in New York City, Lazard is incorporated in Bermuda."
New AFL-CIO Trade Video Warns That TPP Would Double Down on NAFTA's Economic Devastation: "The AFL-CIO released a video today showing firsthand the devastating economic impact the Trans-Pacific Partnership could have on communities across the country. When global companies move jobs offshore to take advantage of trade deals, they not only destroy jobs, they suppress wages, deprive local governments of needed resources and leave working families behind."