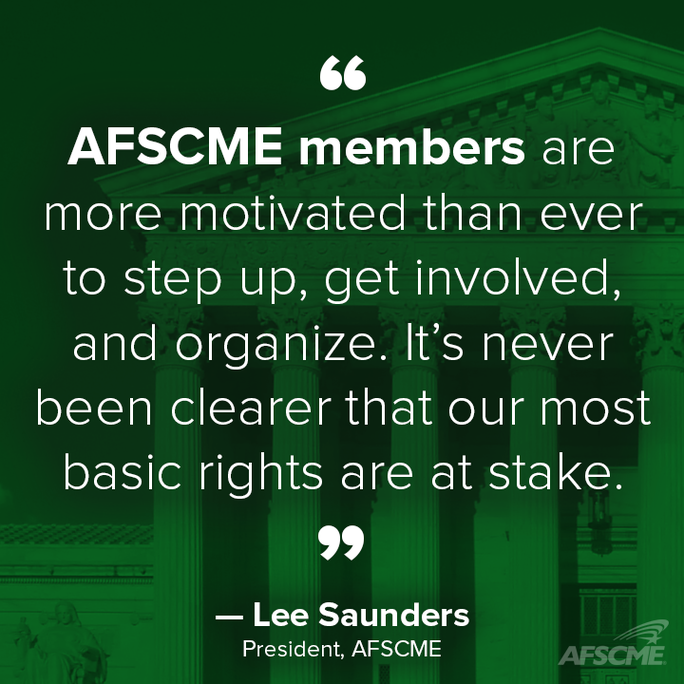 Every week, we'll be bringing you a roundup of the important news and commentary about issues and events important to working families. Here's this week's Working People Weekly List.
Former AFL-CIO President Joslyn Williams on the Union's Role Amid Global Changes: "Joslyn Williams, 76, emigrated from Jamaica when he was 16. He stepped down last month as the president of the Metropolitan Washington Council, AFL-CIO, where he represented 150,000 union members in the Washington, D.C., region. Williams lives in the District."
What We Know About the People Who Clean the Floors in Silicon Valley: "In their study, Everett Program Executive Director Chris Benner and Kyle Neering designate a category of 'potential contract workers,' who work in industries that they've determined have a high likelihood of contracting to some extent with the tech industry. Those include menial jobs like landscaping and security, but also white-collar occupations such as consulting and accounting."
Oreos and the American Worker Caught In the Middle: "As part of the relentless killing of American manufacturing, Nabisco plans to cut in half the workforce at its largest domestic bakery, in Chicago, and send some 600 jobs to Mexico, where pay is so low that the minimum wage is measured by the day, not the hour. The daily minimum is about $4. The company has already sent thousands of jobs offshore, by shuttering factories in Pittsburgh, Houston and Philadelphia."
Victory for Unions as Supreme Court, Scalia Gone, Ties 4-4: "A ruling allowing workers to refuse to pay the fees would have been the culmination of a decades-long campaign by a group of prominent conservative foundations aimed at weakening unions that represent teachers and other public employees. Tuesday's deadlock denied them that victory, but it set no precedent and left the door open for further challenges once the Supreme Court is back at full strength."
California Looks to Set a $15 an Hour Mininum Wage, Raising the Floor While Others Add Ceilings: "On Monday, California lawmakers are preparing to announce a deal, according to the state's newspapers, to raise the minimum wage statewide to $15 an hour by 2022, becoming the first state to meet a target that over the past few years has gone from a pie-in-the-sky activist demand to the new baseline for big cities."
Hardball: Trumka Talks Trump and Trade: "[Trump] is particularly anti-union. He is 100% in favor of right to work. [He says] outsourcing is good. He believes our wages are too high. After 40 years of us having flat wages, he thinks they're too high. His own employees, when they tried to organize, and they have organized, at a number of his plants, he fights us just like every other anti-union employer does."
The Boom and Bust of Pennsylvania's Coal Towns: "As one of the village's most revered former residents, Mr. Trumka said he watched Nemacolin's luster faded, ever so slowly, after the mine closed in 1987. He took increasingly frequent trips back to the village as his parents became older. Each time, he noticed the manicured lawns and up-kept houses showed more signs of wear and neglect. Longtime residents moved to find work elsewhere, and the duplexes became rental properties."
There's a Pretty Clear Solution to This Problem for Low-Wage Workers: "A new analysis from The Pew Charitable Trusts shows that low-income Americans are experiencing a massive increase in housing costs that makes it impossible for some to afford basic needs. The study found that low-income Americans spent a median of $6,897 on housing in 2013, and that number rose to $9,178 in 2014. This was the biggest jump in the nearly 20 years of data that Pew studied. Other necessities, such as transportation and food, also have risen, but not as drastically."
California Leaders Announce Historic Deal to Raise Minimum Wage to $15: "History was made this week. California Gov. Jerry Brown joined legislative leaders, workers and unions to announce a deal on legislation to make California the first state in America to raise its minimum wage to $15 an hour. This day was a long time in the making. Worker-led movements like Fight for 15, labor unions and community groups have been gathering momentum for several years on this issue."
Supreme Court Rejects Anti-Worker Attack in Friedrichs Ruling: "The Supreme Court today rejected an attempt by wealthy special interests to restrict the voices of America's teachers, firefighters, police officers, nurses and others who provide vital services for our communities. The court issued a 4-4 decision in Friedrichs v. California Teachers Association, upholding a lower court ruling in favor of working people and their right to join together to build a better future for their families."