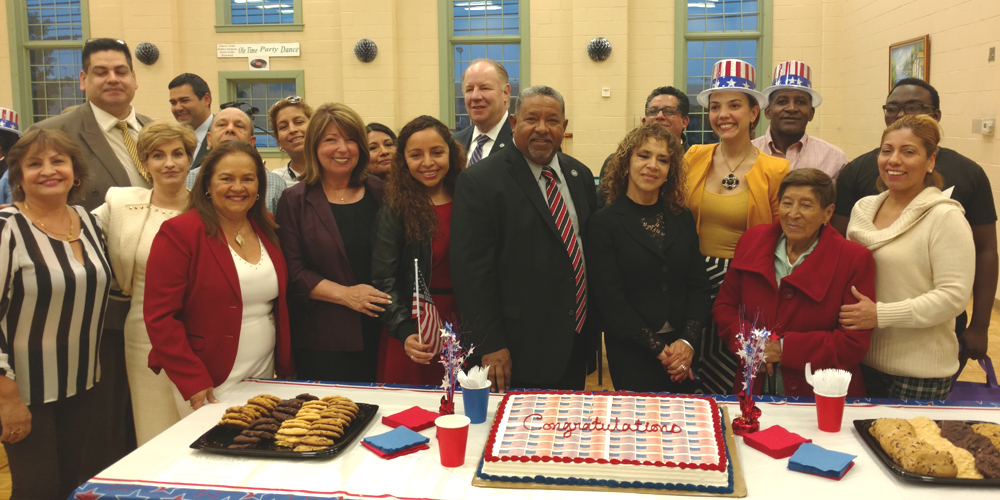 The road to U.S. citizenship is rarely easy. For those who complete the journey, the sense of reward and accomplishment is unparalleled. On April 27, a ceremony was held in honor of more than 100 new American citizens who were joined by their friends and family in Elizabeth, New Jersey, at an event sponsored by Union County and We Are One New Jersey.
An overwhelming sense of pride characterized the event where each new citizen was awarded a certificate and resolution from Union County. We invite you to share in the celebration by watching the video.
Working in partnership with Union County, the New Jersey State AFL-CIO and various community partners, We Are One New Jersey assists hundreds of aspiring citizens in their quest to fulfill the American Dream every year. Nothing is more gratifying than to see these dedicated men and women sworn-in as full-fledged U.S. citizens.
Learn more about the services offered by We Are One New Jersey, which operates centers in both Hudson and Union counties.
The New Jersey State AFL-CIO is proud to support the naturalization of New Jersey's legal permanent residents because we realize that our voice is strongest when all people in our community are able to exercise their voices.