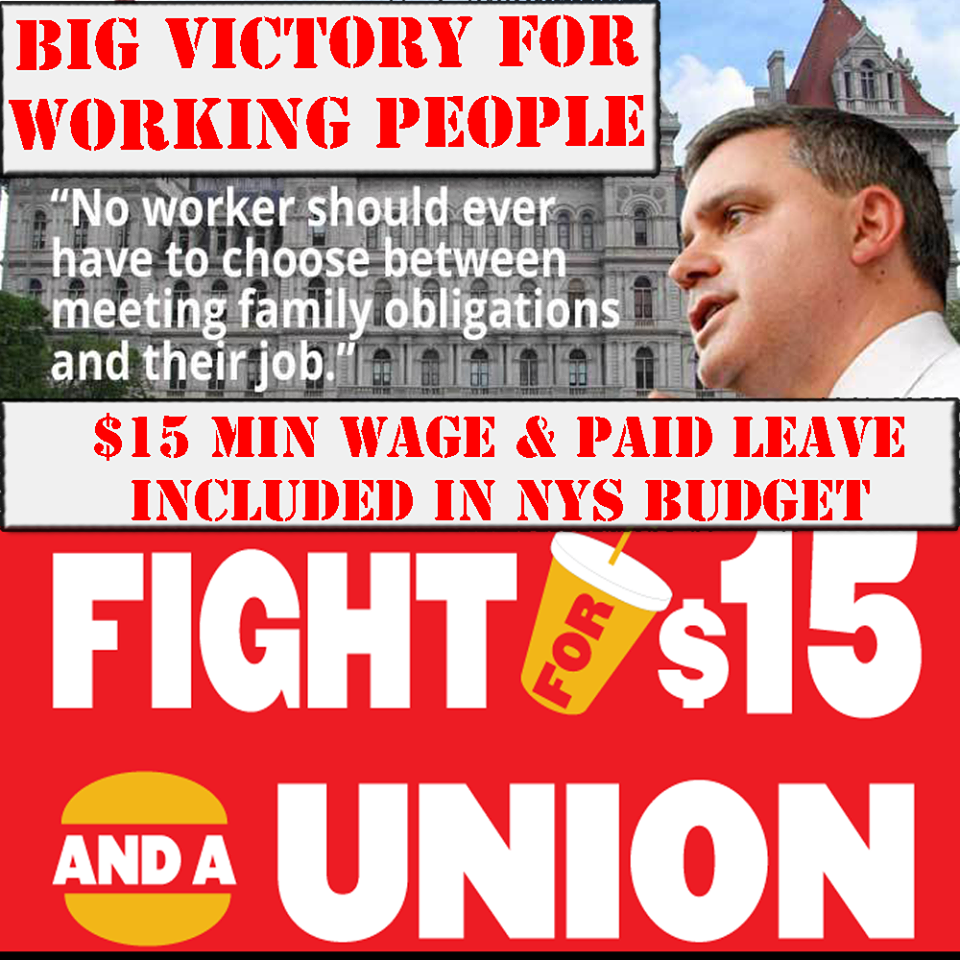 The unified efforts of 2.5 million working people and the 3,000 local unions of the New York State AFL-CIO lead to a major victory on Monday, as New York Gov. Andrew Cuomo (D) signed a law raising the state's minimum wage. Millions will see wage increases. Future wage increases will be tied to economic indicators. The law also establishes a robust 12 weeks of paid family leave for working people.
New York State AFL-CIO President Mario Cilento applauded the legislation:
Three million working people in New York state will see their wages go up due to the $15 per hour minimum wage, making New York the first state in the country to reach that landmark. Raising the minimum wage is long overdue and is a step in the right direction toward addressing poverty and income inequality. This meaningful wage will allow hard-working men and women the opportunity to better support themselves and their families, and enjoy a standard of living and quality of life they can be proud of.
As reported last week, California also passed legislation to raise its minimum wage to $15, reminding us that while Congress sits idle, working people throughout the country continue to fight to raise wages.