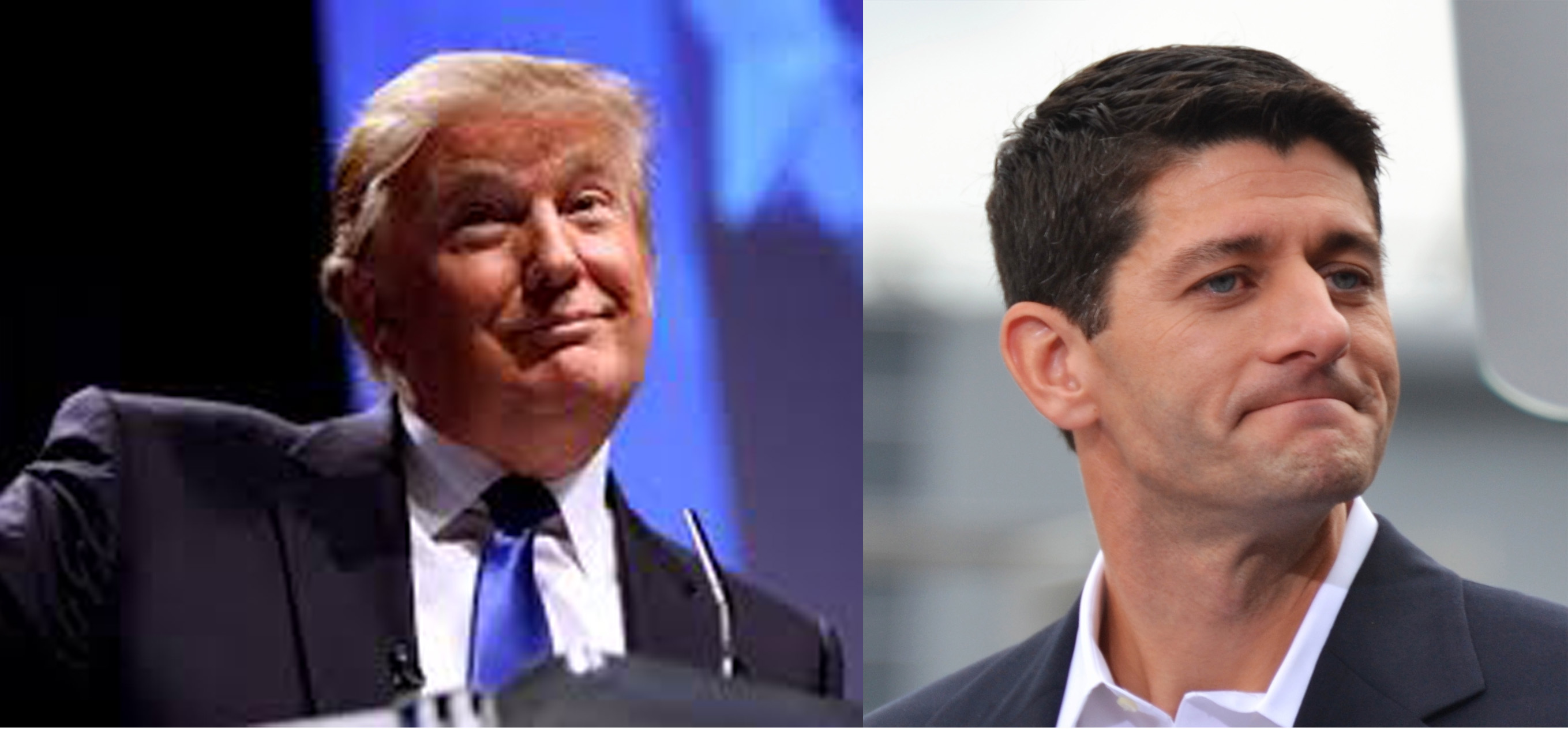 Today, TV reality star and presumptive Republican presidential nominee Donald Trump is meeting with House Speaker Paul Ryan to iron out differences between them. While we would give anything to be a fly on the wall during that meeting, we can only speculate about topics of conversation.
If we had to guess, here is what we expect Paul Ryan and Donald Trump to discuss. Feel free to take to Twitter to weigh in. Use the hashtag #TrumpRyanSummit.
Topics at the Trump-Ryan summit:
How a bill becomes a law.
How can we depress wages within the first 100 days of a Trump administration?
What's the first country we should outsource jobs to?
How can we fight against equal pay for equal work?
National "right to work" legislation. How can we get it done?