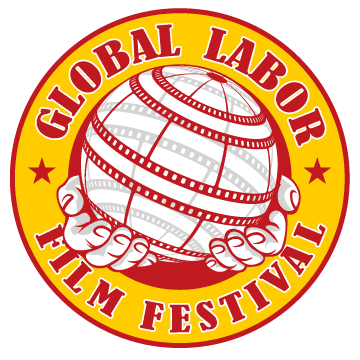 Twelve films, eight cities and four countries comprise the fourth annual Global Labor Film Festival. GLFF is organized by labor film festivals around the world who each screen a labor-themed film of their choice during the month of May, chosen because May 1—International Workers' Day—is a national holiday in more than 80 countries and celebrated unofficially in many other countries.
The Global Labor Film Festival showcases the growing worldwide scope of nearly three dozen film festivals focused on films about work, workers and their issues and was first conceived at the second annual International Conference of Labor Film Festival Organizers at the 2012 DC Labor FilmFest, both of which are organized by the Metropolitan Washington (D.C) Council, AFL-CIO.
2016 Global Labor Film Festival participants include the Old Socialist Labor Party Hall in Barre, Vermont, where "How Green Is My Valley" is being screened May 22. In Buenos Aires, Argentina, the Construir Cine International Film Festival About Work screened "La Mujer de Barro" ("The Mud Woman") on May 5. In Campinas, Brazil, "Greediness" was shown by the Brazilian International Labour Film Festival/Mostra CineTrabalho on May 4; they'll also screen "Active Life" in Marília, Brazil, on May 24. LaborFest Hawaii screened "Where To Invade Next" and "Hole Hole Bushi: Hawaiian/Japanese Canefield Songs" in Honolulu, Hawaii, on May 1. The London Socialist Film Co-Op showed "Jose Marti: The Eyes of the Canary" on May 8, while in New York City, the Workers Unite Film Festival on May 11 screened "A Bold Peace," "Thailand's Seafood Slaves," and "Limpiadores" to sell-out crowds. The Reel Work May Day Labor Film Festival in Santa Cruz, California, showed "When Voices Meet" on May 1 and in Washington, D.C., the DC Labor FilmFest, which now anchors the expanded DC LaborFest, will screen "Joe Hill" on May 23.
Anyone doing labor-themed screenings during May is welcome to join the Global Labor Film Festival. E-mail [email protected] to find out how to organize a labor film festival in your community.