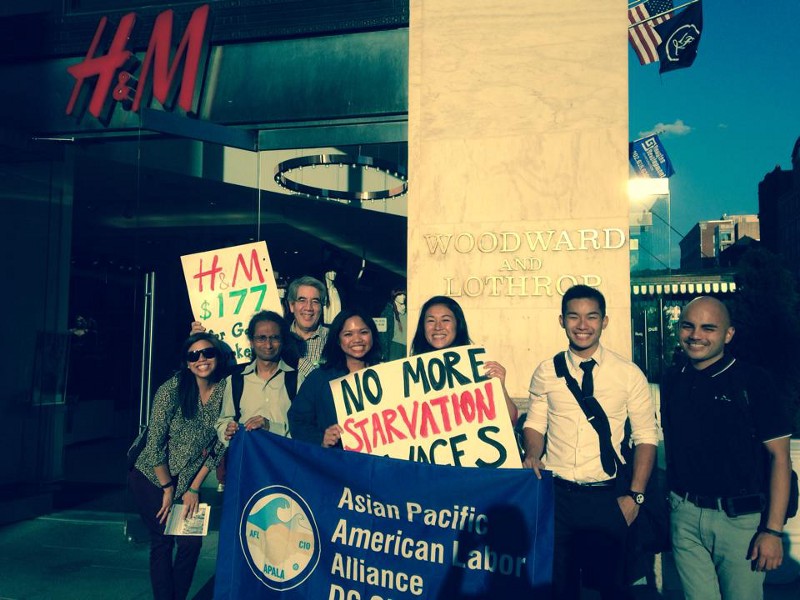 In a new Medium article, AFL-CIO Executive Vice President Tefere Gebre and Johanna Hester, the president of the Asian Pacific American Labor Alliance, discuss the importance of fighting for racial justice in communities of color.
Here is an excerpt:
Lately, the public discourse around immigrants in the United States has turned decisively negative. From anti-Muslim sentiments to outlandish accusations about the Latino community, immigrants in this country have felt and continue to feel under attack. As an Ethiopian refugee who immigrated to the United States as a teenager and an immigrant from the Philippines who came to this country at 15 years old, we consider these attacks personal.
We both know all too well what it means to struggle. Like many young immigrants, we worked hard in high school and college to better ourselves. Now, we serve as the first African refugee to serve as the executive vice president of the AFL-CIO and the national president of the Asian Pacific American Labor Alliance (APALA). The labor movement opened up a path to the middle class by providing us and our families with good jobs that provided secure benefits and the opportunity to retire with dignity.
Unfortunately over the last few years, we have watched as that path to the middle class eroded as our communities were devastated by mass incarceration, low-paying jobs that lead nowhere and broken immigration policies.
Read the full essay.