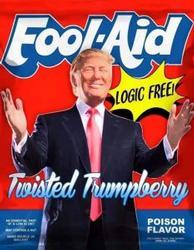 Every week, we'll be bringing you a roundup of the important news and commentary about issues and events important to working families. Here's this week's Working People Weekly List.
Labor Movement Is Committed to Working Women: "The AFL-CIO is committed to helping Capshaw and all those who count on a paycheck. Our Secretary-Treasurer Liz Shuler is leading the way. Shuler recently announced the results of the AFL-CIO National Survey on Working Women. Over six weeks, nearly 25,000 working women completed 15 minutes worth of detailed questions. That's remarkable, especially considering that working women are already stretched thin. The survey provided us with lots of useful data and one clear message: Working women want equal pay and an equal say."
Equal Pay for Women Is Priority in 2016 Election, AFL-CIO Official Says: "Shuler, speaking at the Young Working Women's Forum in Orlando on Monday, was citing a survey of 23,200 working women, mostly union members, conducted by the AFL-CIO. Out of 21 issues, 46 percent of the women surveyed chose 'equal pay for equal work' as their top issue they would consider taking action to change, followed by affordable health care, at 33 percent; guaranteed health care for all, at 28 percent; affordable higher education, at 26 percent; and raising the minimum wage, at 19 percent."
Workers Behind Trump's Favorite Talking Point Think He's a Fraud: "They arrived by the busload, four coaches in all, from around the state. Laborers, thousands of them, flooded the south side of the Indiana Statehouse, covering the green lawn with their blue and yellow United Steelworkers signs and T-shirts. Mingled among them were Donald Trump's new favorite campaign props, flesh and blood talking points."
United Steelworkers and AFL-CIO Host Protest Against Carrier Corp. Move to Mexico: "Several hundred people gathered at the Indiana Statehouse on Friday to protest air conditioning giant Carrier Corp.'s decision to move 1,400 jobs from the state to Mexico to save money. Leaders from the United Steelworkers labor union and the AFL-CIO hosted the rally targeting Carrier's parent company, United Technology, and calling for an end to tax breaks for corporations that move and leave employees out of work."
Expanding the Fight for Racial Justice: "In a new Medium article, AFL-CIO Executive Vice President Tefere Gebre and Johanna Hester, the president of the Asian Pacific American Labor Alliance, discuss the importance of fighting for racial justice in communities of color."
OSHA Faced with Diminishing Resources in Their Efforts to Keep Working People Alive: "In 2016, we are reflecting on where we have come and where we are going. It is the 45th anniversary of the opening of the Occupational Safety and Health Administration; the 25th year the AFL-CIO has produced the Death on the Job report; and an election year. OSHA actually opened its doors 45 years ago on April 28, the date we now honor as Workers Memorial Day every year."
Trump Seems to Be Fine with Outsourcing to Right to Work States: "Not surprisingly, Donald Trump trashed the North American Free Trade Agreement and outsourcing in his Hoosier primary victory speech, which was typically long on style and short on substance. 'We're going to bring back our jobs and we're going to keep our jobs," the presumptive GOP presidential nominee bloviated. "We're not going to let companies leave.'"
Many Adjunct Professors Make Little More Than Minimum Wage: "If you spend much time talking to adjunct professors across the United States, you start to realize that it sounds a lot like what fast-food workers fighting for better wages and working conditions are saying. When you take a deeper look at how U.S. colleges and universities treat adjuncts, you understand that it's an apt comparison."
California Labor Joins Union Delegation to Brazil: "Last week, I had the amazing opportunity to be a delegate representing the AFL-CIO to the third Congress of the Trade Union Confederation of the Americas, at the invitation of Gebre."
Make It a Union-Made Mother's Day: "Mother's Day is less than a week away (May 8), so you have no excuse for waiting until the last minute to find a nice tribute for mom that also carries the union label. Our friends at Labor 411, the union business directory from the Los Angeles County Federation of Labor, can help you out."