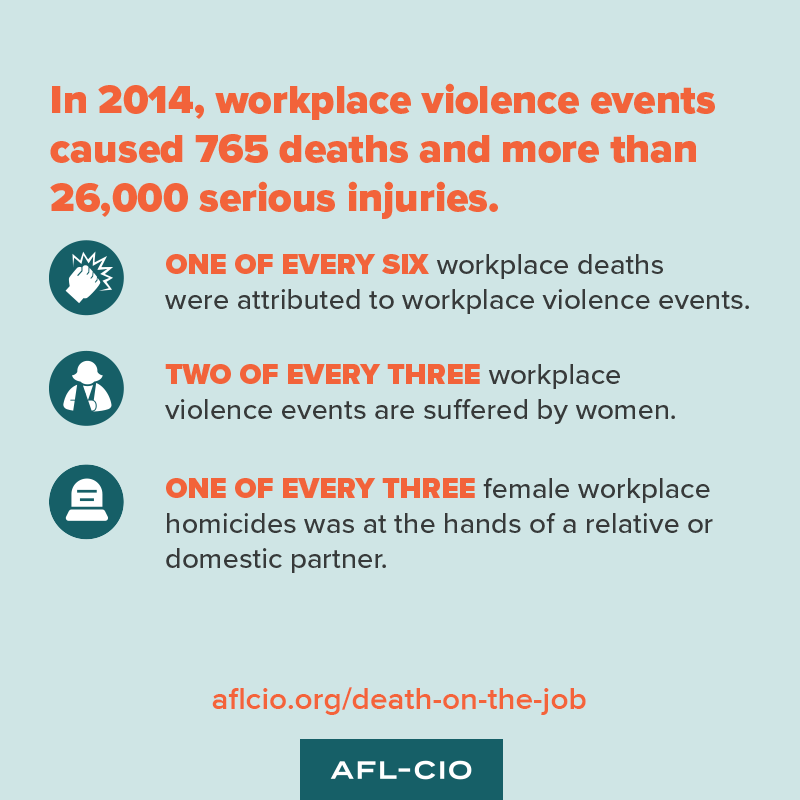 Every week, we'll be bringing you a roundup of the important news and commentary about issues and events important to working families. Here's this week's Working People Weekly List.
Workplace Violence: Not Part of the Job: "Violence on the job is a serious and widespread safety and health problem for millions of working people. Workplace violence is the second leading cause of job-related death in the United States and is responsible for an increasing number of serious injuries. The rate of injuries stemming from workplace violence has increased over the last several decades, while the overall rate for job injuries has declined."
Should We Increase Social Security Benefits?: "President Barack Obama says yes, we should. Speaking Wednesday in Elkhart, Indiana, he called for increasing Social Security benefits for both current and future retirees: 'We can't afford to weaken Social Security. We should be strengthening Social Security. And not only do we need to strengthen its long-term health, it's time we finally made Social Security more generous, and increased its benefits so that today's retirees and future generations get the dignified retirement that they've earned.'"
Pope Francis Condemns 'Bloodsucking Bosses': "In a recent sermon, Pope Francis condemned bosses who exploit workers and the so-called 'prosperity gospel' that teaches that profits are more important than people."
IBEW, CWA Reach Tentative Agreement with Verizon: "Negotiators from the International Brotherhood of Electrical Workers (IBEW) and the Communications Workers of America (CWA), representing nearly 40,000 striking Verizon workers, announced they have reached a tentative contract with Verizon."
Big Gains for Striking Verizon Workers in New Agreement: "Communications Workers of America (CWA) issued the following statement in response to the agreement reached between striking workers and Verizon last week."
Working People at Verizon See Big Gains: Winners and Losers of the Week: "Each week, we take a look at the biggest friends and foes of labor. We celebrate the workers winning big and small battles, and we shame the companies or people trying to deny working people their rights."
Here's How You Can Help Prevent Student Loan Default!: "You might be able to drastically lower your student loan payments to as little as $0 a month. No, really."
Today, Please Don't Thank Me for My Service: "I don't mean to be rude, but please don't thank me or any living veteran for their service today. Not today."