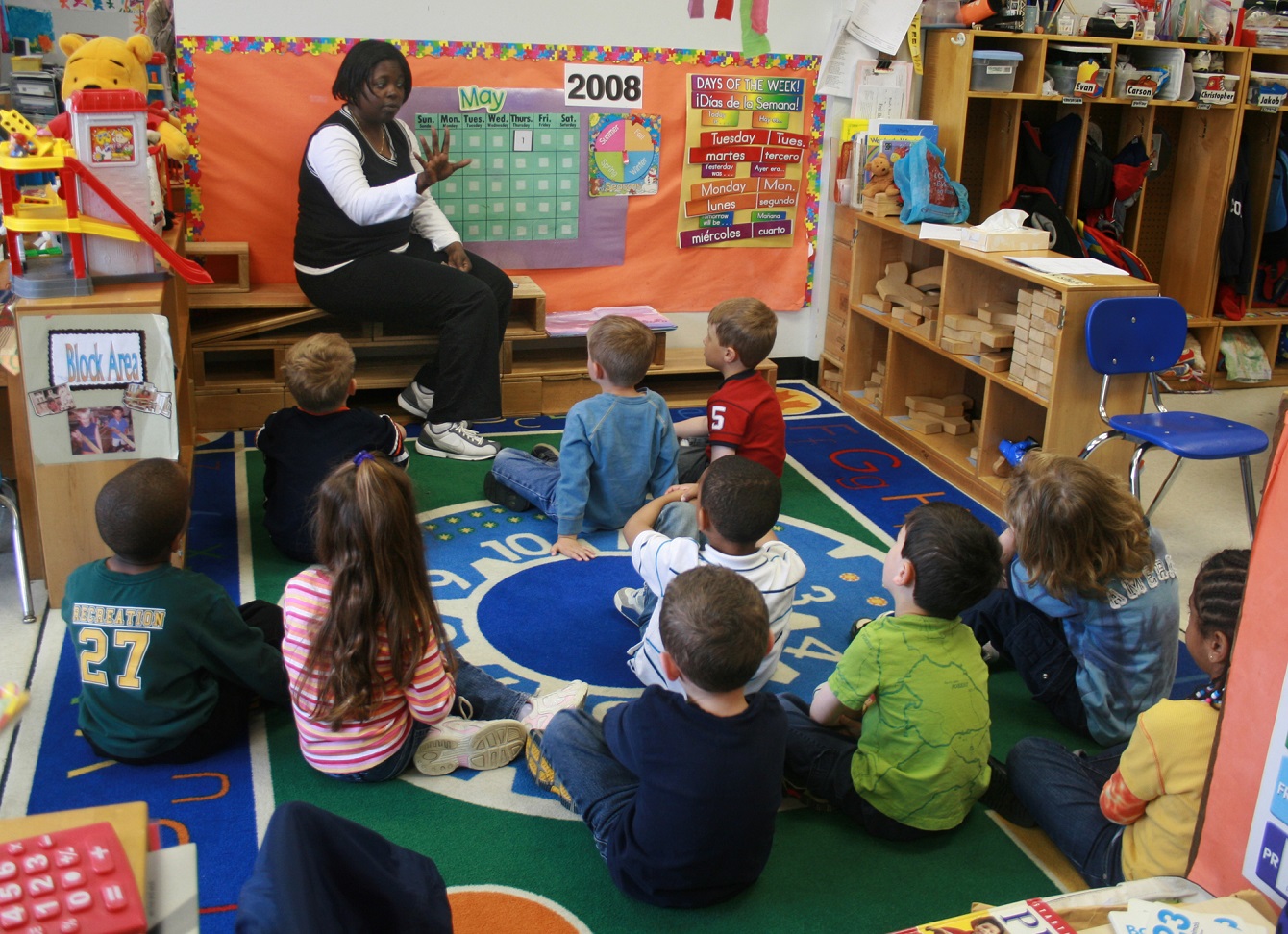 Every day you hear stories about families sitting around the kitchen table trying to figure out how to pay for their children's college tuition. But the reality is that many families with young children also struggle to figure out how to pay for early education and child care. In fact, today, early childhood education and child care are two of the most pressing issues facing working families. These issues are very important to the AFT and to the entire labor movement. High-quality early childhood care and education should be available for all children, not just the wealthy few.
The AFT has 90,000 members, both men and women, who have dedicated their lives to caring for infants and toddlers, teaching preschoolers and preparing them for elementary school and beyond. For them and all of us, the conversation around early childhood education and care is necessary, overdue and critical to restoring the American Dream and preserving a path to the middle class.
Many of the young families struggling to scrape together funds for child care and education costs have suffered stagnant wages, increases in their housing costs and crushing debt. Now, as they think about the future of their young children, skyrocketing early childhood education costs, coupled with long waiting lists for good programs, add to their load.
In 2014, the cost of child care for two children exceeded the housing costs for homeowners with a mortgage in 24 states and the District of Columbia. At the same time, the benefits of high-quality early childhood education are clearer than ever. Research shows that early childhood education can lower involvement with the criminal justice system later in life and can reduce the need for remedial education. And that's just the tip of the iceberg. With so many families struggling to afford these benefits for their children, federal, state and local governments should invest in high-quality early education and child care programs.
As painters and pilots, singers and security guards, teachers and taxi drivers all try to figure out how to pay for child care and pre-kindergarten, and as early childhood educators try to figure out how to make ends meet on salaries that are far too low, the labor movement will continue to advocate for better policies. We will continue to support politicians who make children a priority, and we will be on the front lines in the fight to increase pay and benefits for early childhood educators. We understand that early education programs cannot be high quality if the educators aren't treated as professionals, with proper access to training and fair compensation for their work.
The United States has come a long way with early childhood education, but those gains aren't good enough. At the current path we are on, it would take 150 years to get even 75% of 4-year-olds in this country into pre-kindergarten programs. Now is the time to change that path, and the labor movement is ready to lead the charge.