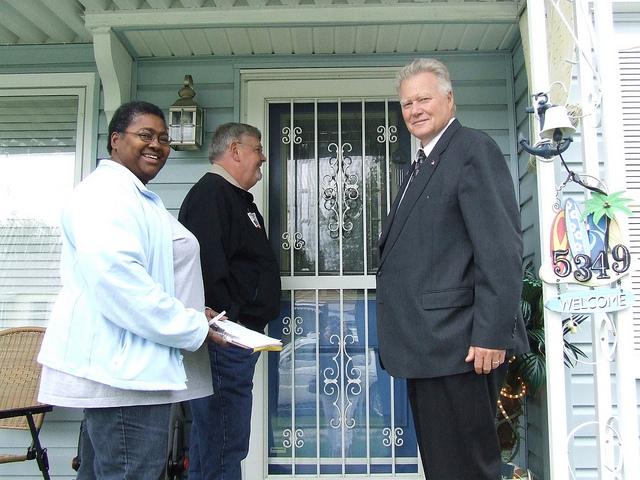 Working people are taking this historic 2016 election very seriously, and the Working America Coalition is unleashing the most comprehensive electoral program in our history. When working people are inspired, there is no political force in America more powerful.
We will work closely with the 3 million-member Working America to amplify the voices of working people like never before. We will deploy nearly 100,000 volunteers and staff across the country to speak with working families about the importance of this election and ask them to support the candidates who will be their best advocates. When working people speak with a loud and strong voice, pro-worker candidates win.
Nearly 1 million of these conversations will be with swing voters in what are considered battleground states. When we reach voters, they are far more likely to vote for the union-endorsed candidate. In fact, in 2008, our program moved voters 23 points toward working family candidates.
Each week, from now through Election Day, union members will receive materials in their mailboxes about candidates at every level and where they stand on the issues that matter to working families. That's in addition to ongoing worksite and front porch conversations.
The candidates who advocate for better wages and benefits, and a more just and representative economy, will win this November—and America's union members and progressive allies will pound the pavement and work the phones and have the meaningful conversations on front porches across the country for these candidates who will work hard for working families.
When our program is successful, when working people join together, it shifts the entire dynamic of the race. Working people will ensure Hillary Clinton—a proven leader who shares our values and who is committed to working families and workplace rights—will gain the White House. And we will continue to expose Donald Trump's empty promises and counter his divisive rhetoric and his radical right acolytes.
Together, we will create a more prosperous and equitable America. Join us this election cycle and make a difference for our nation's working people.