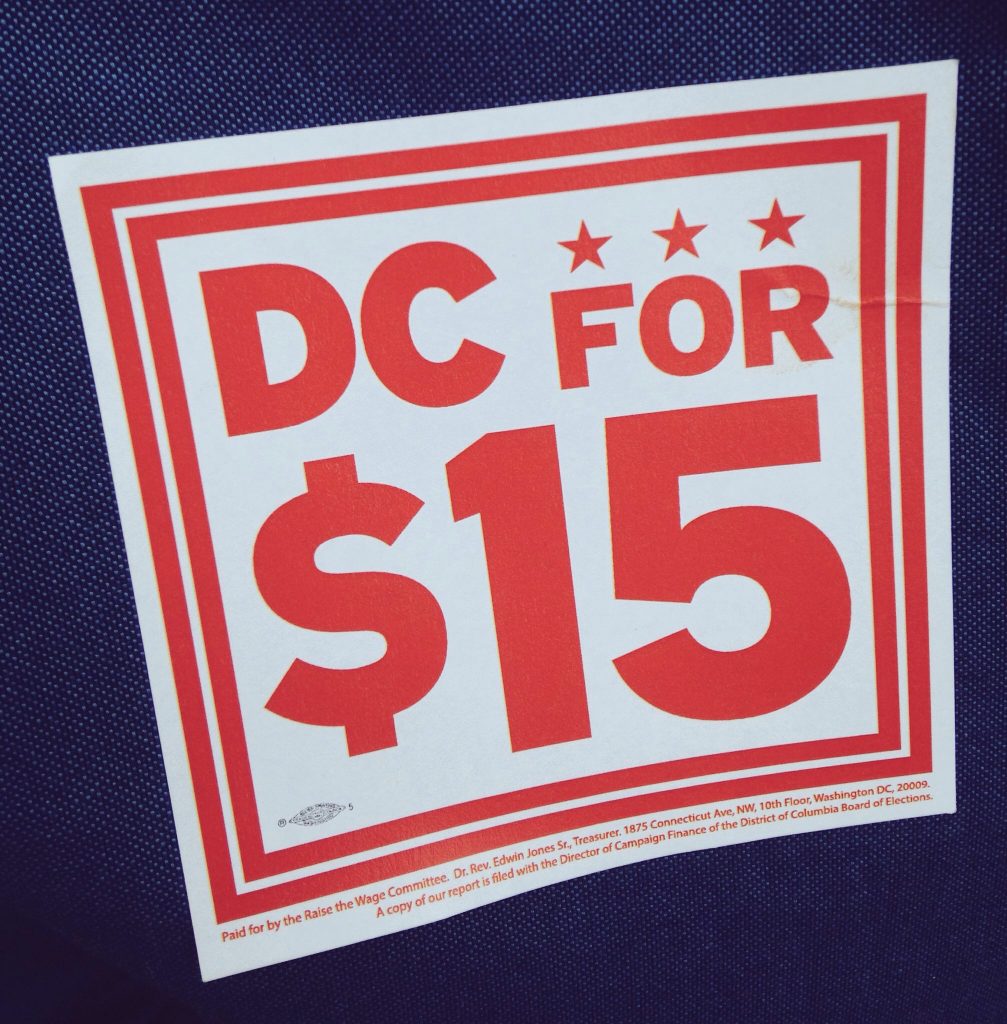 The political landscape has shifted because working people collectively bargained for, fought for and won pay raises in historic fashion. The time is ripe for a new economic agenda for broad prosperity, and organizing and collective bargaining are the best tools to achieve the economy that works for all. Working people are standing up and speaking out for a voice on the job, which means the right to join together to demand better wages and working conditions without fear of firing or retaliation. We also are helping to win legislation that positively impacts everyone. These latest worker wins show what the power of collective voice can achieve.
IAFF Leads Toxic Flame Retardant Ban in Washington, D.C.: D.C. Local 36 was instrumental in securing passage of legislation banning the use of toxic flame retardants. This ban will help reduce the deadly cancer risk to families and firefighters. The Fire Fighters (IAFF) has fought tirelessly for bans on the use of these toxic fire retardant chemicals. Since 2003, 12 states have passed bans, and 11 others are currently considering restrictions.
At the federal level: Congress passed legislation that strengthens the ability of the Environmental Protection Administration to regulate and ban dangerous chemicals. The Chemical Safety Act will allow the EPA to protect firefighters and families from toxic flame retardants throughout the nation, which is in addition to actions states can take.
$15 Minimum Wage Passes in District of Columbia: United Food and Commercial Workers (UFCW) Local 400 has been a champion of raising the minimum wage and continues to work with the District of Columbia Council to improve the lives of D.C. working families. The union is calling on the city to guarantee stable hours and predictable scheduling in chain restaurants and retail stores. It also advocates for the passage of the Universal Paid Leave Act to help low-wage workers safeguard themselves and their families in the event they are without income for an extended period.
Hundreds of Health Professionals Join AFT: Nearly 300 registered nurses, medical and dental assistants and addiction treatment center workers in Montana, Connecticut and New Jersey recently voted to join the union. The addiction treatment center workers at Sunrise House voted nearly 5–1 to join the Health Professionals and Allied Employees, an AFT affiliate and New Jersey's largest union of health care professionals.
Machinists Win Strong Contract After Six-Week Lockout: More than 400 Machinists (IAM) Local 86 members in Spokane, Washington, voted to ratify a new four-year contract with Triumph Composite Systems. The contract includes pay raises, bonuses, a cap on health care costs and a new company-funded retirement savings plan for employees hired since 2013. It also cuts in half a two-tier pay scale and allows for the union and the aerospace parts factory to explore better alternatives to outsourcing.
Note: The AFL-CIO Blog will no longer feature a comment section. Please join us on our Facebook page.