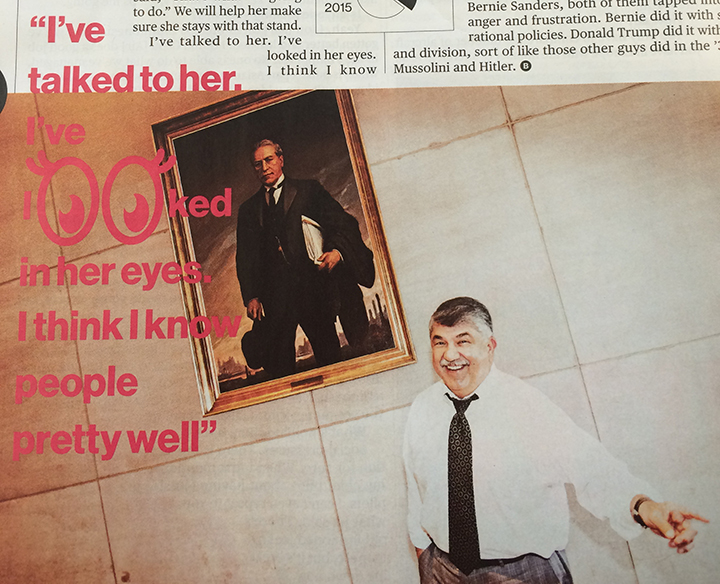 What did AFL-CIO President Richard Trumka want to be when he grew up? Why should you join a union?
Find out the answers to these questions in the new Bloomberg Businessweek out this week.
Trumka sat down with Josh Eidelson for an interview. Check out an excerpt below or find a copy at newsstands:
After Ferguson [Mo.] cop Darren Wilson killed Michael Brown, you went to Missouri and gave a speech where you said, "Our brother killed our sister's son." Concretely, what did that mean?
It was absolutely true: A police officer was a brother. Brown's mother was one of our members. Our brother did kill our sister's son. It was a way of saying, "We need to come back together." Whether it's racism, whether it's homophobia, whether it's xenophobia, whatever it is, we're trying to get out in front and bring people together and show that these things are often used as a strategy and a tactic to divide working people.

Why should I try to unionize?
Because you have no power unless you do. When you come together, you have power. You get a more fair share of the pie that you produce.

What did you want to do when you grew up?
I don't know if I'll ever grow up. I grew up in a small mining town in southwestern Pennsylvania. Everything was owned by the coal company, except two things: the Catholic Church and the union hall. So both of those were staples of my life. From the time I was 12, I just wanted to be a union lawyer.