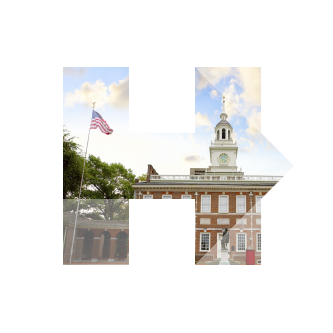 Mike Pence is in Pennsylvania stumping for the Donald Trump presidential campaign and, well, it's not going so great. Here are just some of the newspapers that are speaking out against Trump's divisive campaign and policies that would devastate working families.
Philadelphia Magazine: Tom Ridge, 49 other Republicans: Trump would be a 'dangerous' president: Ridge joined a group of former Republican officials who served presidents such as Richard Nixon and George W. Bush to say that Trump's foreign policy would put our country at risk.
Times Leader (Wilkes-Barre, Pa.): Lifelong Republican says he can't vote for Donald Trump for president: Attorney Bob Davison has voted Republican in every election since 1976, but he can't vote for Trump: "I know enough to stay away from psychopaths—my grandfather told me that long ago."
The Mercury (Pottstown, Pa.): Royersford Borough Council member to denounce Trump: The council vice president denounced Trump after his remarks about the parents of U.S. Army Capt. Humayun Khan, who was killed in Iraq in 2004.
Times Leader (Wilkes-Barre, Pa.): Letter: A vote for Donald Trump doesn't make sense for this thinking American: "Let's make America think again."
Pittsburgh Post-Gazette: Letter: Trump must be hiding something big in those unseen tax returns: It's hard to imagine what's in Trump's tax returns. We're forced to speculate, and there aren't really any positive reasons one can think of to withhold them.
Bucks County Courier Times: Letter: Lack of empathy disqualifies Trump: "As Americans and more so, as a military family, we are appalled by Trump, who demonstrates a crassness and lack of empathy which is repulsive."
PennLive: Gold Star mother to Trump: 'Read my son's autopsy report' to learn how a Purple Heart is earned: After Trump disrespected every Purple Heart recipient in history, the relatives of Purple Heart awardees are speaking up.
Philadelphia Jewish Voice: PA veterans find Trump's remarks offensive: Former U.S. Rep. Chris Carney, a former commander in the Navy Reserve, said: "Folks like me who have served this country honorably for many years are absolutely disgusted at Donald Trump and what he said about those who have sacrificed for this country. It is clear Trump has neither the temperament nor the experience to be commander-in-chief and to lead the forces of the United States—especially when we have such complex issues bedeviling the country and the world right now."
The Philadelphia Inquirer: New Hillary Clinton ad: Trump says 'America first,' made clothing line abroad: Clinton hits Donald Trump on outsourcing by showing the Donald's own words from an interview with former CBS late-night host David Letterman.
WCAU, NBC 10 (Philadelphia): Donald Trump's Philadelphia office closed: Comparing Trump's campaign in Pennsylvania with Hillary Clinton's leaves the Republicans looking a bit...behind.
PennLive: 'I have no plans to vote' for Donald Trump, U.S. Rep. Charlie Dent says: "I have no plans of making an endorsement or voting for the nominee, mainly because of all the incendiary comments, and I could go and list them all from John McCain and the POWs to the Muslims and the Hispanics...to women, David Duke and now the Khan family situation."
PennLive: Harrisburg responds to Trump insult: After Trump said that Harrisburg "looked like a war zone" from the window of his plane, a city spokeswoman took him to task: "Mr. Trump has made an unfortunate mistake in disparaging Pennsylvania's capital city after a mere glance from the window of his airplane. Harrisburg is renowned as the heart of our commonwealth and a capital of unique beauty and charm. Mr. Trump should know that Harrisburg and its residents are an integral part of the United States, which he is vying to lead."
The Citizens' Voice (Wilkes-Barre, Pa.): Mothers of fallen local soldiers demand apology from Trump: "Marianne Cleary of Dallas Township and Celeste Zappala of Philadelphia, along with 21 other Gold Star family members from across the nation, fired off a letter to Trump on Monday blasting him for being insensitive to families of the fallen. Gold Star families are those who have lost a family member in war."
The Philadelphia Inquirer: Letter: Republican Castille won't vote for Trump: "When you are successful in declaring multiple million-dollar bankruptcies, as Trump has, the only sacrifice is by those debtors who were paid pennies on the dollar. I am a Republican, and I have been a Republican candidate in five city elections and five statewide elections, but I'm not voting for Donald Trump for president."