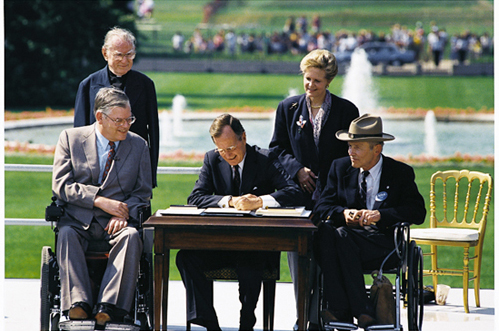 AFL-CIO President Richard Trumka released the following statement as we celebrated last week's ADA Awareness month and 26th anniversary of the passage of the Americans with Disabilities Act:
The passage of the ADA was a pivotal milestone in ensuring that everyone receives appropriate access to places such as schools, parks and workplaces. It literally opened the doors for people with disabilities to thrive at the workplace. The AFL-CIO is a better place to work because of our diverse staff. We will continue to fight for inclusion for people with disabilities who enrich our work with their unique perspectives.
Note: The AFL-CIO Blog will no longer feature a comment section. Please join us on our Facebook page.