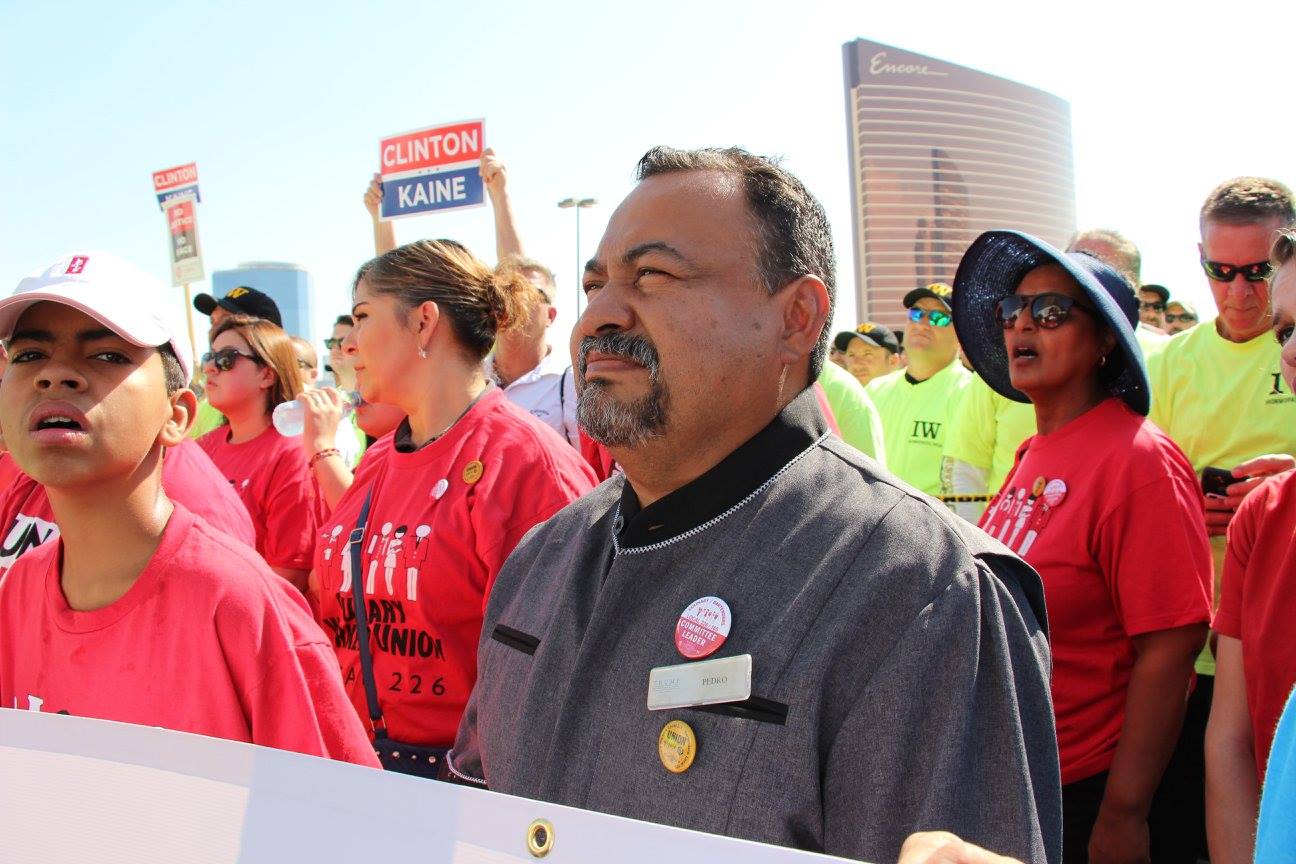 Today, hundreds of workers protested and rallied in front of Trump International Hotel Las Vegas. Culinary Workers Union members and Trump Hotel Las Vegas workers were joined by our Ironworkers brothers and sisters from across the country who were in town for their national convention.
Trump Hotel Las Vegas workers voted to unionize and want their boss, Donald Trump, to negotiate a contract so they can have fair wages, job security and good health benefits.
Trump's workers are treated like second class and are paid $3.00 less per hour than other union workers on the Las Vegas Strip—NOT FAIR!
It's time for Donald Trump to negotiate with his employees. He says he wants to "Make America Great Again," so he should start with his own hotel here in Las Vegas and treat his workers with respect.
Bethany Khan, director of communications for Culinary Workers Local 226, said:
The federal government dismissed the hotel's last appeal, so we're a certified union hotel and it's time to negotiate a contract. The federal government certified unionization, and every attempt they've made to block or object to it has been totally overruled.
Read more details about the story.
You can tell Trump to negotiate with working people by directly tweeting at him.